DES ROCS
November 20 @ 8:00 pm
| $20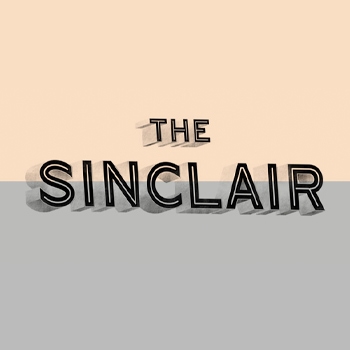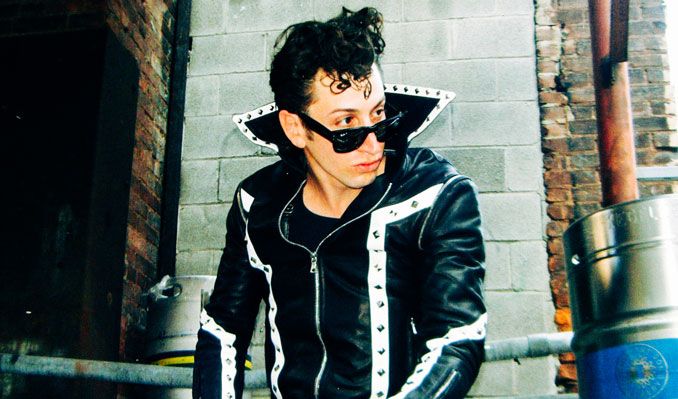 Des Rocs is a fearsome force of nature, a self-invented rock 'n' roll star for a new age and a generation seeking direction, a streetwalking cheetah with a heart full of napalm on a mission to search and destroy our social media-addled brains. The artist otherwise known as Danny Rocco is an original… sui generis, taking elements of the past and forging a fresh destiny for high-energy guitar, bass and drums electric music.
Dream Machine, his new album, and first for legendary rock indie Sumerian Records, is Des Rocs' vehicle to take us along to that place… where life is heightened, and rock 'n' roll once more rules the zeitgeist. He's not going to be a best-kept secret for long. His brand of self-titled "bedroom arena-rock" – which captures a blend of DIY intimacy and large-scale vision – is ready to infect the masses, to find the artistic tightrope within that populist thrust. Every performance is "on the edge of life and death" for Des Rocs, who works without a safety net in a "Never Ending Moment." He was born to do this.
"Dream Machine is the beginning of the journey into the Des Cinematic Universe, my vessel of escape. I've spent my life dreaming a rock 'n' roll vision that is grand and entirely modern, standing on the shoulders of giants, but filtered through my own lens and life experiences," says the man about his follow-up to his 2021 feature-length debut, A Real Good Person in a Real Bad Place.
Produced by both Alain Johannes [Queens of the Stone Age, Them Crooked Vultures, PJ Harvey], Matt Wallace [Faith No More, Maroon 5] and Danny Rocco, Dream Machine offers a bold invitation to follow Des down his rock 'n' rollin' "Alice in Wonderland" rabbit hole, a journey to the center of the singer/songwriter/guitar hero's messianic mind, leading us out of our doldrums back to the glory days of classic rock, psychedelia, metal, punk, grunge, hardcore and into the future.
Once again accompanied by his fellow power trio members, bassist Eric Mendelsohn and drummer Will Tully, Dream Machine evokes the thunder and lightning of metal gods past ("Bad Blood"), the wide-screen whisper-to-a-scream mythmaking of the cinematic string-orchestrated set piece, "In the Night" and the Flamenco-flavored acoustic guitar solo which intros the first single, "Never Ending Moment," in which Des anticipates the ending of a relationship with a kind of reverse nostalgia.
Boasting the hip swivel of vintage Elvis Presley and the playful sneer of Johnny Thunders, this proud New Yorker found his true calling after dark on the streets of New York City's downtown club scene and around the country, playing with the same bug-eyed intensity to the back row, whether in front of 90 people or 90,000, opening for the Rolling Stones at Philadelphia's Lincoln Financial Field (which he did in 2019 right before Covid). Des Rocs has also opened for Muse in arenas across Europe.
"Making music for us is existential," says Des, a proud heir of the New York City rock tradition which spans the Velvet Underground, Kiss, the Ramones, Sonic Youth and the Strokes. "We spend our whole life just making it possible to play music without a real day job. We're just so happy to be on-stage."
You can hear that joy of primal rock 'n' all over Dream Machine. The title track opens with a bone-weary driver, "It's 2:10 in the morning/I'm on the BQE," referring to New York's Brooklyn-Queens Expressway. It's a fever dream that boasts a singalong chorus which takes you on its own psychedelic trip that recalls the doomsaying of Jim Morrison. "Come on take a joy ride/In my dream machine."
"Natural Born Thriller" and "I Am the Lightning," both dealing with Des' shaman-like passion to entertain and perform as well as a personal self-empowering pep talk, boast ominous bass lines and thunderous metallic guitar riffs that distinguish a vision that is equal parts messianic, dystopian and apocalyptic.
"This music is the antithesis of that too-cool-for-school, navel-gazing indie-rock scene," insists Des. "I grew up worshiping that big sound and theatricality, watching Queen at Wembley as a little kid in my underwear."
"I firmly believe your chances of success are the same whether you try to imitate something else, and join the herd, or do something unique," he says. "So, you might as well be true to yourself and your vision.
"We spend our whole life struggling to be able to make music itself. We are just so grateful to be on-stage."
Des Rocs reigns as a disciple of rock n' roll, wielding his musical prowess to conjure a spellbinding bridge between past and present. Dream Machine is the thrilling vessel for his journey, the finely-tuned engine of transformation he's prepared to unleash on the world. This electrifying force of rock n' roll is his life, his salvation… and he wants to make it yours as well.
Please Support Our Website Sponsors.
Thank you!