Crys Matthews at Passim
September 19, 2019 @ 8:00 pm
| $13 – $15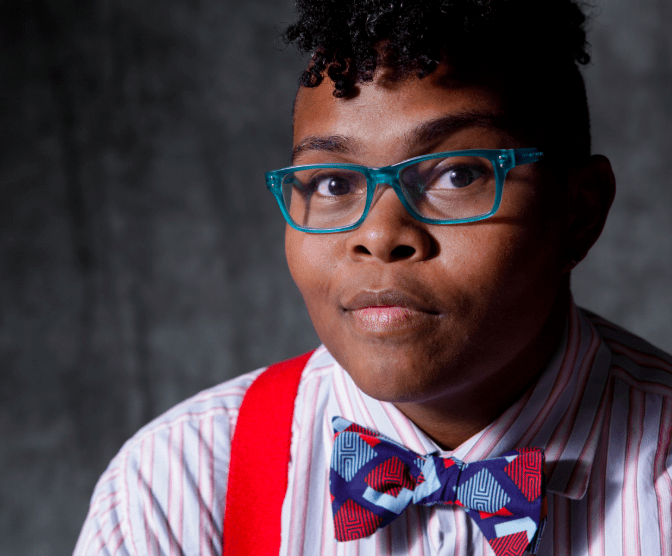 Crys Matthews is nothing if not ambitious. In August 2017, the North Carolina native turned Virginia resident simultaneously released both a new full-length album, The Imagineers and an EP, Battle Hymn For An Army Of Lovers. These collections showcase two sides of Matthews' dynamic songwriting; The Imagineers is a selection of thoughtful songs about love and life while Battle Hymn For An Army Of Lovers tackles social justice themes.
Songs from both projects have already won her recognition and awards. She was one of ten finalists (out of 5,000 entrants) in last year's NewSong Music Competition and, after performing at Lincoln Center on November 30th, she was named grand-prize winner. Matthews also won the People Music Network's Social Justice Songs contest at the Northeast Regional Folk Alliance, and was selected as an official showcase artist at Folk Alliance International in February.
Matthews blends Americana, folk, jazz, blues, bluegrass and funk into a bold, complex performance steeped in traditional melodies and punctuated by honest, original lyrics. Having been compared to everyone from Toshi Reagon to Tracy Chapman to Ruthie Foster, Matthews' eclectic infusion of genres has won her honorable mentions at the 2013 and 2014 Mid-Atlantic Song Contest and extensive radio play from Woman of Substance radio to WTJU-Charlottesville and WMRA-Harrisonburg to KBOO-Portland. Matthews has shared rosters with Keb Mo', Mary Gauthier, Natalia Zukerman, Chris Pureka, Liz Longley and more.
Please Support Our Website Sponsors.
Thank you!