Countercurrent
March 28 @ 8:00 pm
| $20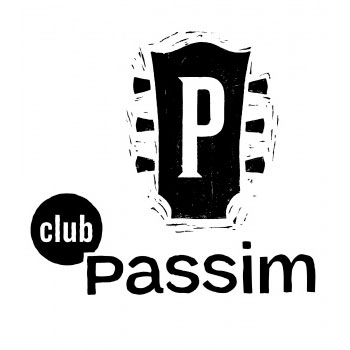 Countercurrent is a powerhouse acoustic duo based in Seattle WA, featuring fiddle, guitar, harmony vocals, and foot percussion.
Alex Sturbaum and Brian Lindsay display a musical fluency that comes from a decade of playing together at contra dances, concert halls, jam sessions, festivals, bars, and living rooms all across the continent. When dancers and listeners experience the blend of lyrical melodies, groovy chords, thumping percussion, and vocal harmonies all simultaneously, the reaction is usually "How does so much music come from just two people?!"
What does the name mean? In nature, when two flowing bodies moving in opposite directions share energy with each other, the process is called countercurrent exchange. This is the biological phenomenon that allows animals in cold environments to return heat to their core rather than losing it to the air, or enables the human body to concentrate elements that are otherwise dispersed in our bloodstream. In this musical duo, the exchange between Alex and Brian produces a potent flood of music that is astonishingly greater than the sum of its parts. This flux of energy between two musicians, between band and audience, between musicians and caller and dancers; is why the band is called Countercurrent.
Alex Sturbaum is a one-of-a-kind performer. Steeped in musical traditions from both sides of the Atlantic, they are equally comfortable performing for dancers in a crowded grange hall, singing original songs at an intimate house concert, belting out sea shanties at a pub sing, or playing bluegrass music at a festival. Alex's love for the music and joy in performing it is evident in every note they play. Alex grew up in Cincinnati OH, on the banks of the Ohio River. Born into a musical household, they soon fell in love with the jigs and reels of Irish and Scottish music, the sea songs of the Canadian maritimes, the fiddle tunes and ballads of Appalachia, and more. Alex studied at the Riley School of Irish Music in Cincinnati before attending Oberlin College, where they began playing music for contra dances and never looked back. When not performing music, Alex also organizes community music events, produces albums for other musicians, teaches lessons on many instruments, and enthusiastically educates friends about marine biology.
Brian Lindsay has been dancing since he could walk, singing since he could speak, and holding a fiddle to his chin for most of his life. Surrounded by both contra dance and Irish music and dance throughout his childhood, Brian spent much of his youth going to sessions in the NY area and studying with respected Irish fiddle player Brian Conway. An accomplished performer and Mid-Atlantic Irish Fiddle champion by the age of 17, Brian has also finds the influences of many other musical styles and traditions make their way into his playing. The dynamic, living tradition of contra dance embraces the new and the old, and the creativity in Brian's playing draws on both a wealth of traditional influence and an enthusiasm for new things. Brian is also a competent and sensitive sound engineer, both for recording and live sound applications. He lives in Pierce County Washington, and often finds time outside of music to pursue his passions for farming, woodworking, and rock climbing.
Please Support Our Website Sponsors.
Thank you!