Club Passim Live Stream Performance: Lori McKenna
July 24, 2020 @ 8:00 pm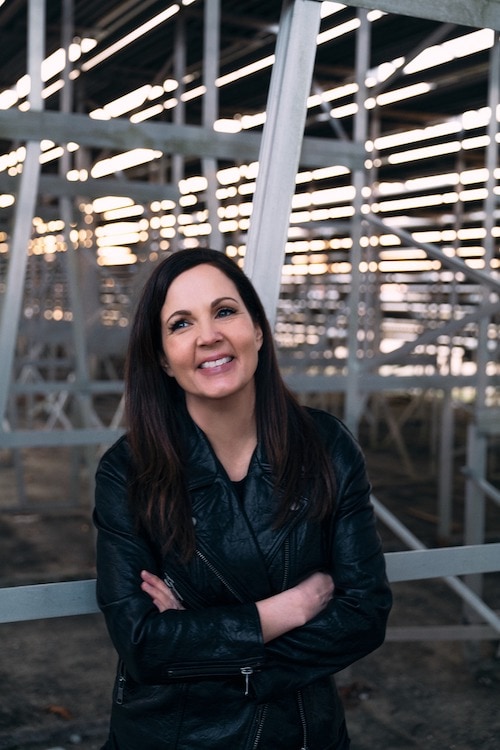 Lori McKenna 
Live Stream presented by 
Club Passim
Suggested donation: $40
Friday, July 24, 2020
Stream begins: 8pm ET
Watch Lori McKenna perform from Club Passim during this time of social distancing!
In some ways, Lori McKenna has written her life story in The Balladeer, by drawing on her relationships with her husband and kids, her siblings, and the generation before them. Yet some of the album's created characters, including the balladeer herself, are captured so vividly that they feel as familiar as family.
"I just loved the title, 'The Balladeer,'" says McKenna. "When that song popped out, I thought, 'This is what I've been doing all this time – singing all these sad, slow songs! So, it's very fitting as a title, even though the song has nothing to do with me," she adds with a laugh.
While that fictional balladeer endures a dramatic setback, McKenna herself is offering her most uplifting and uptempo album in a catalog that spans 20 years. Produced by Dave Cobb and recorded in Nashville's historic Studio A, The Balladeer follows an incredible stretch of career momentum, including two consecutive Grammy wins as a songwriter for Best County Song: Little Big Town's "Girl Crush" and Tim McGraw's "Humble and Kind."
For The Balladeer, McKenna composed three tracks with "Girl Crush" collaborators Hillary Lindsey and Liz Rose, collectively known as the Love Junkies. The remaining seven were written alone as she pulled moments from her life and turned them into songs. "I'm at the age now where you can see really well where you're going, because you're helping your parents — and you've lived through what your kids are doing," she says. "It's this weird emotional time where you're like a bookkeeper, writing it all down, trying to make sense of it and add it all up somehow."
McKenna's ability to set a scene is immediately apparent in "This Town Is a Woman," where she's joined on vocals by Little Big Town's Karen Fairchild and Kimberly Schlapman. Because a crucial character in "The Balladeer" is a background singer, studio vocalist Kristen Rogers elevates the tale with exquisite harmony, making it McKenna's favorite production on the album.
——————
All proceeds will be benefitting Club Passim.
Passim acknowledges that we stand on the traditional land of the Massachusett Peoples, and want to honor their land and people past and present.
Please Support Our Website Sponsors.
Thank you!