CLOUDBELLY & LISA BASTONI
September 10, 2021 @ 8:00 pm
| $18 – $20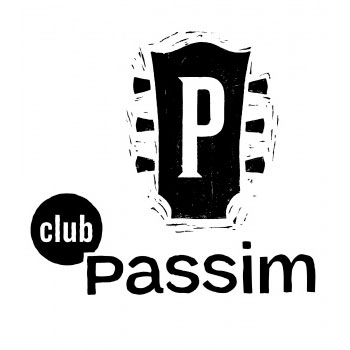 Effective August 6, 2021, Passim will require all staff, performers, and patrons to show proof of COVID-19 vaccine when they work, attend performances, classes, and workshops at Passim.  Patrons will be asked to show their vaccination card or a photo of their vaccination card when they enter the club.  Patrons will be asked to show proof each time they visit the club. If a patron is not able to show proof of vaccination they will not be allowed to attend the performance, and their ticket purchase will be refunded.
During COVID, Passim has invested in its live stream capability, and we encourage patrons who have not been vaccinated or others who don't feel comfortable yet visiting the club to watch the live streams or attend online classes instead. If you purchased a ticket but aren't feeling well, please stay home and watch the livestream instead.
Passim recommends that all non-performers wear masks indoors unless they are actively eating or drinking.
Passim is committed to providing a safe environment for all to work, listen, and enjoy live music.  It is our hope that we can ease these restrictions once further progress has been made reducing transmission of the virus.  Until then, we appreciate your patience and cooperation.
CLOUDBELLY
Corey & Anand met by chance one evening when they were separately on the bill at Luthier's Coop in Easthampton, MA. They had a magnetic response to each other's music and vibe and were soon working together on Corey's 2018 release Seafoam. Plans, recordings, and momentum were building towards what looked like a breakout year but 2020 had other plans. Once it became clear* the world will continue to spin, they returned to the work they began in 2019 and decided to name their collaboration Cloudbelly, after a bird-friend they had known.
Magnets. They can generate power. They last nearly forever. They can help you find your way. They can make things stick or slide. Magnetism is what allows life to exist on this planet. And magnetism is the best way to describe the intuitive way Cloudbelly creates. Things just line up. You can trust magnets. They won't let you down.
The world may already be strange, but it is surely getting stranger. Cloudbelly hopes, as all who create must hope, to chart a course through the strangeness they can walk with eyes and hearts open.
Though Cloudbelly operates as a duo, they are just as much a product of a beautiful web of collaborators and friends who grace their recordings, offer support and inspiration. Living and creating often go hand in hand in Western MA, a region as bursting with creative genius as it is overflowing with kindness.
LISA BASTONI
Singer-songwriter Lisa Bastoni is a 2019 Kerrville New Folk Winner, and is a 2019 Boston Music Award nominee (Folk Artist of the Year). Her new album, How We Want to Live (September 2019), chronicles life changes, including songs about the dissolution of her marriage and learning to live a new normal — but more than anything, it finds the songwriter diving deeper into the life she craves.
How We Want to Live, produced by award-winning songwriter/producer/multi-instrumentalist Sean Staples, features guest performances by Mark Erelli, Rose Cousins, Lula Wiles and Naomi Sommers.
Lisa Bastoni has shared the stage with Lori McKenna, Little Big Town, Arlo Guthrie, Regina Spektor, The Secret Sisters, Teddy Thompson, and many more.
Songs from How We Want to Live have been featured in Billboard Country, Wide Open Country, PopMatters, and The Bluegrass Situation.
Please Support Our Website Sponsors.
Thank you!