Claudia Schmidt & Bob Franke at Passim
August 4, 2019 @ 7:00 pm
| $20 – $25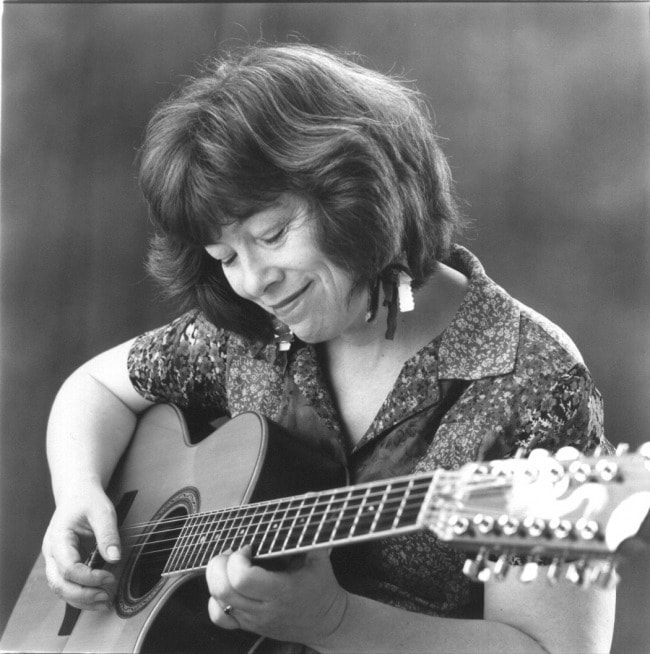 CLAUDIA SCHMIDT
If it were the intention of the creator or creators of this universe to perfectly blend together the night sky with moon and stars, it might have been their intention as well to deliver Claudia Schmidt as their messenger of reminder.
To say that Schmidt is simply a performer with a talent to entertain would be a miscarriage of understatement. Schmidt takes her audiences into her world as easily as the child who discovers the endless universes that exist in a cardboard box.
Schmidt weaves her way through her concert in much the same manner as a jester. Interwoven anecdotes, revealing her past and present, bring people to expect a relationship between themselves and memories driven deep with the passage of time. The concert is an endless display of self-realization through humor and longing, leaving audience members yearning to become an integral part of her world.
Having performed on stages across the country, Schmidt has developed the ability to remain fresh. She enjoys her talent to entertain as much as the audience enjoys being entertained.
BOB FRANKE
Bob Franke (it rhymes with "Yankee") is at the peak of his considerable craft; brimming with the wise and spiritually generous songs for which he is best known, along with wrenchingly convincing topical songs and sugared with the hilarious. His are the kind of songs that really do have the power to change the world by being taken into the lives of people. They come to you, these songs.
Franke began his career as a singer-songwriter in 1965 while a student at the University of Michigan.  He was one of the first people to perform at the now famous Ark Coffeehouse in Ann Arbor. Upon graduation in 1969 with an A.B. in English Literature, he moved to Cambridge, Massachusetts, and has since made New England his home.
Bob's songs are considered classics, fueled by his deep faith and the real-life lessons taught him by his 30-odd years of playing everywhere from concert halls to street corners. Bob has appeared in concert at coffeehouses, colleges, festivals, bars, streets, homes and churches in 33 states, four Canadian provinces and England. His concerts have appeared in lists of the top five musical events of the year chosen by critics in the Boston and San Francisco Bay areas. In 1990, he was nominated as an Outstanding Folk Act by the Boston Music Awards.
Please Support Our Website Sponsors.
Thank you!