CHUCK MCDERMOTT
September 30, 2021 @ 8:00 pm
| $20 – $22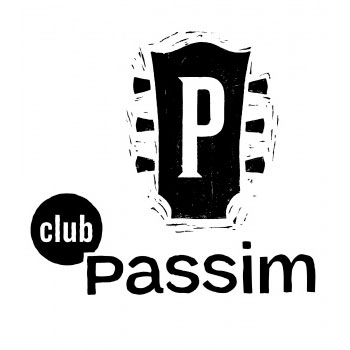 Effective August 6, 2021, Passim will require all staff, performers, and patrons to show proof of COVID-19 vaccine when they work, attend performances, classes, and workshops at Passim.  Patrons will be asked to show their vaccination card or a photo of their vaccination card when they enter the club.  Patrons will be asked to show proof each time they visit the club. If a patron is not able to show proof of vaccination they will not be allowed to attend the performance, and their ticket purchase will be refunded.
During COVID, Passim has invested in its live stream capability, and we encourage patrons who have not been vaccinated or others who don't feel comfortable yet visiting the club to watch the live streams or attend online classes instead. If you purchased a ticket but aren't feeling well, please stay home and watch the livestream instead.
Effective September 3, 2021, the City of Cambridge has issued an emergency order requiring that face masks or coverings be worn in indoor public places.  Patrons and staff must wear masks at Passim unless actively eating or drinking.  Artists may remove masks when performing and will maintain a 6-ft distance from the audience.  Visit https://www.cambridgema.gov/covid19/facecoverings for full information on the Cambridge mask mandate.
Passim is committed to providing a safe environment for all to work, listen, and enjoy live music.  It is our hope that we can ease these restrictions once further progress has been made reducing transmission of the virus.  Until then, we appreciate your patience and cooperation.
Over the last 40 years, Chuck McDermott has left his musical mark on audiences on both coasts of the United States. After a restless two years at Yale University, Chuck arrived in Boston and formed an influential country group, Chuck McDermott and Wheatstraw, which during the better part of that decade won over audiences and music critics with strong original songwriting and exciting live performances.
Chuck's two albums with Wheatstraw, Last Straw and Follow the Music, drew critical praise from Rolling Stone, the Village Voice, the New York Times, Billboard, Variety and others and broadened Chuck's reach beyond the Boston area. The late 70's found Chuck touring from Montreal to New Orleans, headlining venues like New York's Lone Star Café and opening for major rock and country acts.  In recognition of those years, Chuck was a 2015 inductee into the Massachusetts Country Music Hall of Fame.
Over the last few decades, Chuck has devoted himself to energy and environmental policy issues, working in government, the private sector and finance, watchful for the world his three children are inheriting. Through those years, he never really set down either his pen or his guitar.
Chuck's attention has now turned back to his music, and he recently released Gin & Rosewater his first record in many years. His current songs show his empathetic eye for his fellow man and a sober – sometimes irreverent, sometimes sardonic – take on the world that dances around him.​​
Please Support Our Website Sponsors.
Thank you!