CHRISTOPHER WILLIAMS
September 26, 2021 @ 7:00 pm
| $23 – $25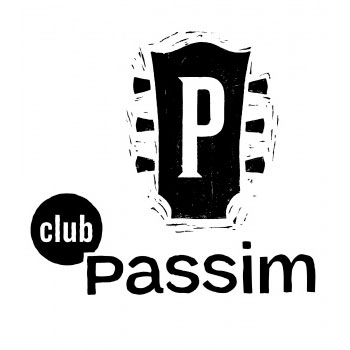 Effective August 6, 2021, Passim will require all staff, performers, and patrons to show proof of COVID-19 vaccine when they work, attend performances, classes, and workshops at Passim.  Patrons will be asked to show their vaccination card or a photo of their vaccination card when they enter the club.  Patrons will be asked to show proof each time they visit the club. If a patron is not able to show proof of vaccination they will not be allowed to attend the performance, and their ticket purchase will be refunded.
During COVID, Passim has invested in its live stream capability, and we encourage patrons who have not been vaccinated or others who don't feel comfortable yet visiting the club to watch the live streams or attend online classes instead. If you purchased a ticket but aren't feeling well, please stay home and watch the livestream instead.
Effective September 3, 2021, the City of Cambridge has issued an emergency order requiring that face masks or coverings be worn in indoor public places.  Patrons and staff must wear masks at Passim unless actively eating or drinking.  Artists may remove masks when performing and will maintain a 6-ft distance from the audience.  Visit https://www.cambridgema.gov/covid19/facecoverings for full information on the Cambridge mask mandate.
Passim is committed to providing a safe environment for all to work, listen, and enjoy live music.  It is our hope that we can ease these restrictions once further progress has been made reducing transmission of the virus.  Until then, we appreciate your patience and cooperation.
Originally from New York, but calling Nashville his hometown for almost twenty years, Christopher Williams is a builder of songs, stories, and moments – offering lyrics that are honest and confessional, yet never over bearing; and performances that engage audiences with an appealing mix of intense passion and humor.
His job title is singer-songwriter, but after 27 years of full time touring and sharing his music all over the world, Christopher views his vocation more as a builder; of people, community, sets of music, and even his own home. Whether it's an unplugged living room house concert or playing in front of thousands, Christopher loves to gather people together and create an intimate environment that encourages and challenges the listener to engage in their own story. Williams has shared the stage with songwriter luminaries Matt Maher, Drew and Ellie Holcomb, Jars of Clay, David Wilcox, Arlo Guthrie and Phil Keaggy, among many others. He has released twelve albums and his newest release, We Will Remember, is a project commissioned by Vanderbilt Divinity professor and friend Jaco Hamman, where Williams wrote twelve songs to accompany Hamman's book entitled 'The Millennial Narrative,' an encouraging call to churches and pastoral leaders as they step into themes of loss and lament and community inspired by the old Testament Book of Joel; an incredibly timely collection of songs during this season our world is living through. WWR is a beautiful follow-up to his eleventh album GATHER, which also highlights songs that speak directly into the chaotic days and our need to slow down, remember the value of face to face conversation and again, the importance of community in pushing back on an ever pervading fear.
"In his own quiet way, Williams forces the listener to slow down and really listen. And in a very loud and fast world, that's long overdue."  Grand Rapids Press
"In Williams' hands, a guitar doubles as a percussion instrument, delivering a sound that is strong, deliberate, and full-band sounding…flawlessly delivered with a mesmerizing clarity and fullness."  Northeast Performer
Please Support Our Website Sponsors.
Thank you!