Celebrating the Life and Artistry of Elsa Dorfman
July 31, 2021 @ 7:00 pm
The friends and family of Elsa Dorfman and the Harvard Square Business Association will fete the iconic Cambridge photographer in an intimate event on July 31st in Harvard Square. Please join us on Palmer Street at 7pm as we screen the biopic, "The B-Side: Elsa Dorfman's Portrait Photography". This 2017 film, directed by Oscar-winner Errol Morris, centers around Dorfman, her enormous 20×24 Polaroid camera and the legends, poets, friends and neighbors who posed in her Cambridge studio. In addition to Morris, several of those closest to her will be on hand to share anecdotes and remembrances, including her husband Harvey Silverglate and Steven Brown of the Harvard Film Archive.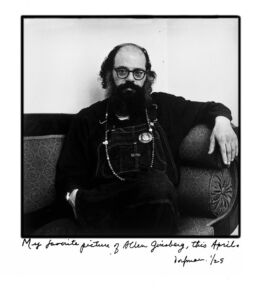 Dorfman (1937 – 2020), was born in Cambridge and held jobs as a secretary and an educator before finding her calling behind the lens. A lover of poetry and Beat generation poets, Dorfman's subjects included Allen Ginsberg, Robert Creeley and Peter Orlovsky, all of whom frequented the Grolier Poetry Book Shop in Harvard Square. Peter Wolf, Jonathan Richman and Steven Tyler are a few of the Massachusetts-based rock musicians who were captured by her large format camera.  She is also credited with photographing people with AIDS and those combatting it, resulting in the 1995 booklet, 40 Ways to Fight the Fight Against AIDS.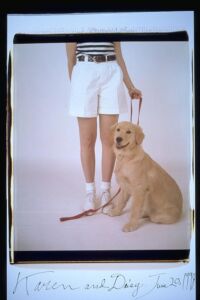 Her work can be found at the National Portrait Gallery, the Harvard Art Museum and the San Francisco Museum of Modern Art, amongst others.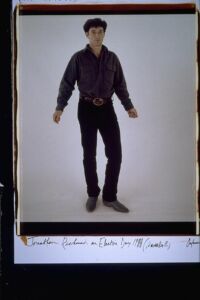 Silverglate commented, "My wife, the late Elsa Dorfman, started out her photography career by selling, usually around Christmas time, her black and white photographs from a borrowed supermarket wagon in Harvard Square. And now, thanks to the Harvard Square Business Association and those working with them, her work return to its origins".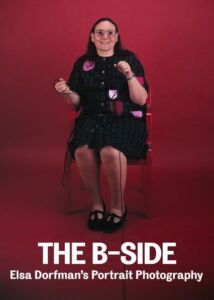 According to the website of the film: "The B-Side is a loving portrait of a unique artist too often overlooked in considerations of 20th century photography. It revels in the intimate beauty of Dorfman's portraits and in her singular appreciation for the ordinary aspects of human life. As photographs begin to fade and Dorfman's retirement looms, Morris's film reminds us of a bygone era of analog photography and the extraordinary life of one of its champions."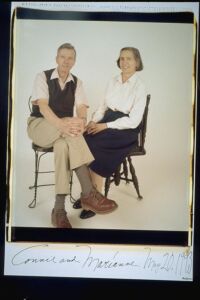 Please Support Our Website Sponsors.
Thank you!