CBS Celebration of National Women's Small Business Month
October 26 @ 5:30 pm

-

8:00 pm

| FREE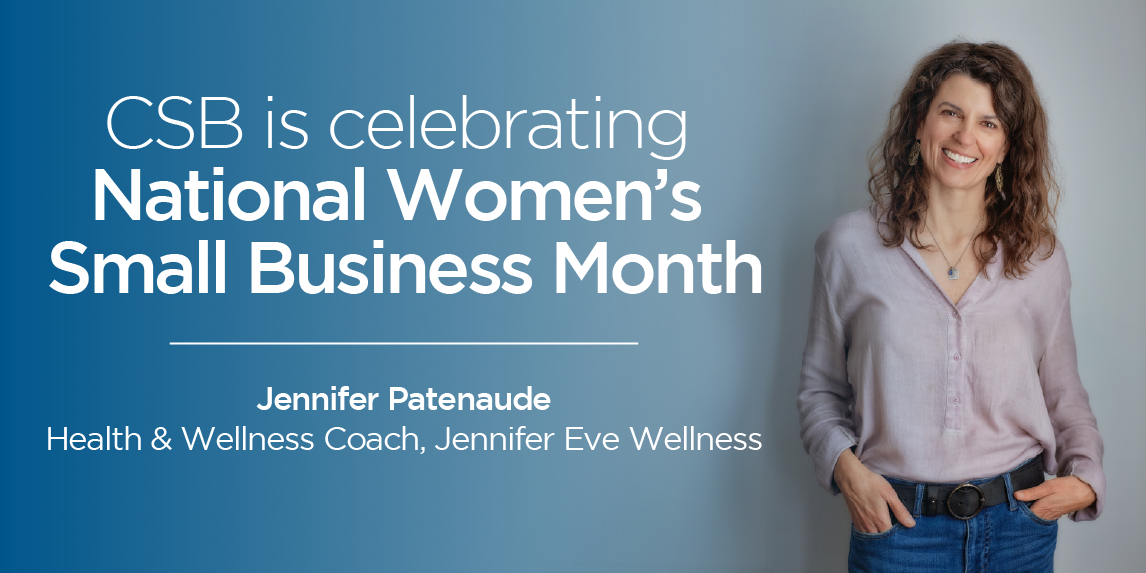 Join us as we celebrate National Women's Small Business Month!
We invite you to an evening of connection and collaboration as we bring together inspiring small business owners in celebration of National Women's Small Business Month.
This networking event will take place on Thursday, October 26, 2023, at our Operations Center in Waltham, MA, and will feature a special presentation by Jennifer Eve Patenaude of Jennifer Eve Wellness. Beverages and refreshments will be provided.
Jennifer will share the science of sleep and it's importance, delve into the secrets to syncing up with our circadian rhythm, and finally will provide some practical tips for improving sleep quality.
About Jennifer Eve Patenaude of Jennifer Eve Wellness
"This health journey stuff sure takes time and effort but, man, is it worth it!
Suffering with scalp psoriasis since childhood and Sjogren's Syndrome since 2006, I managed and tolerated my autoimmune symptoms for years until I finally decided to take a different path. In 2020, I completely changed my diet – no more gluten, dairy or sugar. Sounds worse than getting a stick in the eye, right?? Trust me, it's 100x better than staying on the unhealthy path. I feel great.
And one of the magical side effects to living a healthier lifestyle – SLEEP! But I know not everyone wants to cut out all the joy from their meals (JK! I actually love the way I eat), so I started learning about other ways to improve sleep quality. And trust me, there are plenty."
Jen graduated from IIN (Institute for Integrative Nutrition) in 2021 and is an AIP (Autoimmune Protocol) Certified Coach. To learn more about Jen, visit www.jenniferevewellness.com
Can't attend in person? Watch Jennifer's presentation virtually. Virtual attendees will receive a meeting link after they register.
Please Support Our Website Sponsors.
Thank you!