Caring for Navajo Culture: In Museums and Beyond
November 15 @ 6:00 pm

-

8:00 pm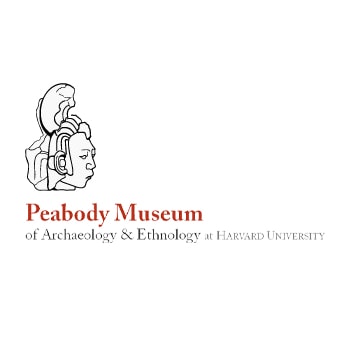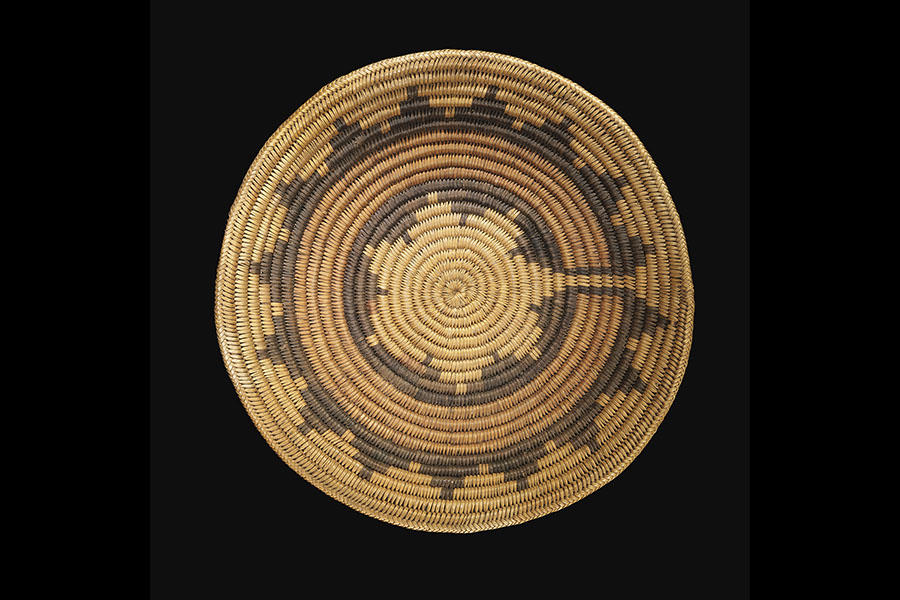 Image: Wedding basket. Gift of Mrs. William Whitman, 1930. Courtesy of the Peabody Museum of Archaeology & Ethnology, Harvard University, 30-9-10/98459
Location: Online and Geological Lecture Hall, 24 Oxford Street, Cambridge, MA and Peabody Museum, 11 Divinity Avenue, Cambridge, MA
Join Stephanie Mach (Diné), Peabody Museum Curator of North American Collections and Diné (Navajo) guests for a panel conversation about the ways they each care for Navajo cultural heritage within their various areas of work and interest.
Hybrid Panel Conversation
This event provides an opportunity to hear from Navajo scholars who will share their experiences protecting and stewarding cultural heritage in museums and in community.
Following the panel conversation, attendees are encouraged to visit the Hall of the North American Indian at the Peabody Museum—from 7:15­ to 8:00 pm—where Harvard students will be available to share information about key cultural items on display.
Stephanie Mach (Diné), Curator of North American Collections, Peabody Museum of Archaeology & Ethnology, Harvard University
Cynthia Wilson (Diné), Native and Indigenous Rights Fellow, Religion and Public Life Program, Harvard Divinity School
Wade Campbell (Diné), Assistant Professor of Archaeology and Anthropology, Boston University
Advance registration required for both in-person and online attendance.
Free event parking at the 52 Oxford Street Garage.
Presented by the Peabody Museum of Archaeology & Ethnology and the Harvard Museums of Science & Culture in collaboration with the Center for the Study of World Religions and the Religion and Public Life Program, Harvard Divinity School; the Harvard University Native American Program; and The Constellation Project of the Planetary Health Alliance.
About the Speakers
Stephanie Mach is a Diné (Navajo) Curator of North American Collections at the Peabody Museum of Archaeology & Ethnology. As curator, Stephanie is responsible for the care and interpretation of the North American collections. Her approach to this work acknowledges that Native communities are the experts on their own experiences and cultures, and that museums have a responsibility to address their colonial legacies in ways that support and celebrate Indigenous communities. She is also a PhD candidate in anthropology at the University of Pennsylvania. Her research engages questions around museum care, decolonizing, Indigenizing, and restorative methodologies.
Cynthia Wilson is a Diné (Navajo) PhD student at the University of California, Berkeley in environmental science, policy, and management with an emphasis on food sovereignty. She is the former founder of Utah Diné Bikéyah's Traditional Foods Program and cofounder of the Women of Bears Ears. She brings her experience in the Bears Ears community organizing, programming, and advancing tribal sovereignty and self-determination through Indigenous-led nonprofits and Native-led research.
Wade Campbell is a Diné (Navajo) historical archaeologist whose research examines the relationships between Diné communities and other local groups in the U.S. Southwest from the seventeenth century to the present day, including the Pueblos, Spanish, and Americans. Wade is engaged with a range of questions related to longer-term patterns of Navajo settlement and economic activity across the greater Four Corners region, with a particular focus on incipient Indigenous pastorals and related shifts in land use, social organization, and diet/subsistence practices. Wade has conducted fieldwork (predominantly survey-based projects) in the U.S. Southwest, northwestern Mexico, Nicaragua, southern Louisiana, Peru, South Africa, and Mali. He also maintains interests in a wide array of broader issues including the practice of Indigenous archaeology, sub-Saharan African archaeology,  cultural resource management, and Native American higher education.
Please Support Our Website Sponsors.
Thank you!