Bill Frisell at Regattabar
August 2, 2019 @ 7:30 pm
| $38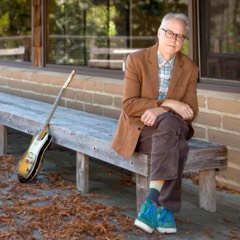 "It's hard to find a more fruitful meditation on American music than in the compositions of guitarist Bill Frisell. Mixing rock and country with jazz and blues, he's found what connects them: improvisation and a sense of play. Unlike other pastichists, who tend to duck passion, Mr. Frisell plays up the pleasure in the music and also takes on another often-avoided subject, tenderness." — The New York Times
"Frisell is a revered figure among musicians — like Miles Davis and few others, his signature is built from pure sound and inflection; an anti-technique that is instantly identifiable." — The Philadelphia Inquirer
Described as being at the very epicenter of modern American Music" (BBC), Bill Frisell's career as a guitarist and composer has spanned more than 35 years and 250 recordings, including 40 of his own. Frisell's recording catalog has been cited by Downbeat as "the best recorded output of the decade," including his recent albums for Savoy — Sign of Life with the 858 Quartet, Beautiful Dreamers with his trio, and All We Are Saying, a new collection of John Lennon interpretations.
Frisell's recording, Big Sur, was his debut for Okeh/Sony Masterworks and features music commissioned by the Monterey Jazz Festival and was composed at the Glen Deven Ranch in Big Sur. The album's unusual instrumentation of strings and drums comes alive in a newly assembled quintet comprised of long-time associates from his groups, the 858 Quartet and Beautiful Dreamers.
Frisell's Nonesuch output spans a wide range of musical expression, from original Buster Keaton film scores, to arrangements for extended ensembles with horns and strings (Blues Dream, Grammy-nominated History, Mystery and Grammy winner, Unspeakable), to collaborations with bassist Viktor Krauss and drummer Jim Keltner (Gone, Just Like a Train). Other releases include an album with Nashville musicians (Nashville), a solo album (Ghost Town), a collection of traditional American folk songs and originals inspired by them (The Willies), and two trio albums — one with jazz legends Dave Holland and Elvin Jones, the other with Ron Carter and Paul Motian. The GRAMMY- nominated The Intercontinentals combines Frisell's brand of American roots music with Brazilian, Greek, and Malian influences. Disfarmer was inspired by the work of the mid-century rural Arkansas photographer Mike Disfarmer. Floratone is Frisell's cooperative group of drummer Matt Chamberlain, long-time producer Lee Townsend and Tucker Martine, with whom he has recorded two albums. Silent Comedy (Tzadik) is a solo project filled with complex harmonies, delicate phrasing, and wild noises, produced by long-time musical colleague John Zorn.
Recognized as one of America's 21 most vital and productive performing artists, Frisell was named an inaugural Doris Duke Artist in April 2012. He is also a recipient of grants from United States Artists, Meet the Composer, and National Performance Network. Currently Frisell is the Guest Curator for the Roots of Americana series at Jazz at Lincoln Center and Resident Artistic Director at San Francisco Jazz.
Always on the lookout for opportunities to "dig around for where I'm coming from," Frisell's next project will be an homage to the instrumental popular music made "right at the birth of the Fender Telecaster guitar" that, he recalls, "got me super fired up" about his instrument of choice. Frisell will joined by fellow guitar master Greg Leisz on electric and pedal steel guitars, and his trio partners Tony Scherr on bass and Kenny Wollesen on drums. Together they will be exploring music of the Guitar in the Space Age — Speedy West and Jimmy Bryant, Charlie Christian, B.B. King, Merle Travis, Jimi Hendrix, Link Wray, Duane Eddy, Chet Atkins, Chuck Berry, Dick Dale, The Ventures, The Astronauts,The Wrecking Crew, and more. As on all Frisell projects, the proceedings will be, he understates, "rich with possibility."
Please Support Our Website Sponsors.
Thank you!