BIGFOOT RESEARCH ORGANIZATION with Lloyd Thayer, Dave Dersham, and Rob Laurens
November 27, 2021 @ 7:00 pm
| $15 – $20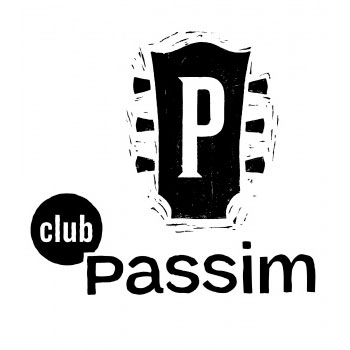 LLOYD THAYER

Lloyd Thayer puts the 'multi' in multi-instrumentalist, playing a mind boggling assortment of stringed intsruments including but not limited to: Dobro and Weissenborn lap steel guitars, Turkish Oud, Saz and Cumbus, Indian Chaturangui and Mohan Veena, Ragmakamtar, Ukulele and more. A recovering street performer and determined songwriter, his indoor shows combine a mixture of American folk and blues with elements of Indian, Arabic, Turkish, and Southeast Asian musical ideas, often all in the course of the same song. 
DAVE DERSHAM

Dave Dersham is a meandering fool.  In his 20s, he spent a searing Wyoming summer prepping gruel for Dornan's chuck wagon beneath the Teton's purple haze; taught Eco-Ed to middle schoolers among the butterscotch-soaked pines of the Black Hills; trekked the sage and cottonwoods with underserved youth in southern Idaho; and explored the cultures of Belize, Guatemala, and Honduras.  (He never saw the resplendent quetzal that reportedly, "hung around the Coca-Cola sign" near Coban, but he did manage to see a motmot when visiting the Jaguar Reserve.)
By his 30s, the muse pulled Dave to the luster of the Cambridge folk scene where he completed his first CD, "The Burn of Summer."  The album enjoyed regular airtime on folk radio's WUMB, Emerson College's WERS, and produced a finalist selection for the nationally syndicated Mountain Stage's Emerging Artist competition. 
His second album, "Gilding the Lilies" was recorded with the assistance of Lloyd Thayer's unorthodox lap-steele, as well as the shrewd production/instrumentation of Jared Fiske.  The CD was released in the fall of 2011 and was distributed internationally.
ROB LAURENS
Rob Laurens is a songwriter's songwriter. With a keen eye for subtle, understated detail, Rob creates songs whose lyrics resonate like the words of a writer; his songs tell stories, often expressing the kind of ideas and complexity of emotions more typically tackled in the work of a novelist. However, his writing is not over-burdened or pretentious. Rather, Rob creates songs that are subtle and insightful, with meanings that deepen with repeated listening.
Steeped in the knowledge of many kinds of American traditional music – especially Appalachian ballads – Rob seeks to emulate the best folk songs, which possess these traits. Rob has lived and traveled throughout the United States, and has had the opportunity to spend time learning folk music from Appalachian fiddle and banjo players, blues guitarists, and from recordings in the Library of Congress.
To accompany his performances of these songs, Rob uses a number of instruments, including piano, harmonica, and a cache of vintage guitars. He sings in a tenor voice with a natural, quick vibrato that is at times reminiscent of old-time Appalachian singing.
Please Support Our Website Sponsors.
Thank you!