BETWEEN FRIENDS – I Love My Girl, She's My Boy Tour
October 21 @ 8:00 pm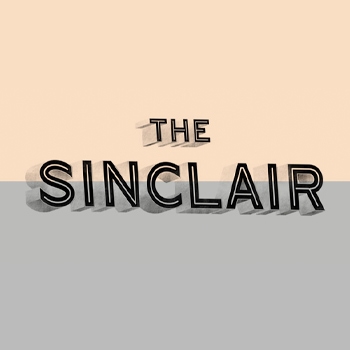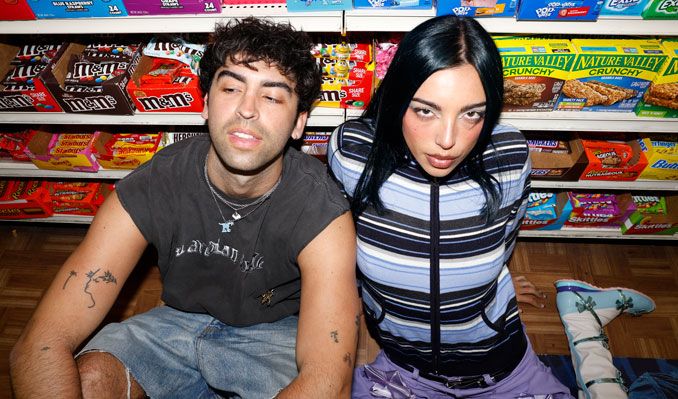 EVENT INFORMATION
$.25 from each ticket purchased will go to The Shout Syndicate, a Boston-based, volunteer-run fundraising effort who raises money to help fund youth-led arts programs at proven non-profit creative youth development organizations in Greater Boston. Housed at The Boston Foundation, The Shout Syndicate works in partnership with the Mayor's Office of Arts & Culture's creative plan, Boston Creates. https://www.theshoutsyndicate.com/
ARTIST INFORMATION
BETWEEN FRIENDSexists as an experiment in boundless creativity from the brother-sister duoBrandonandSavannah Hudson. Together, they nudge the boundaries of experimental pop through a glitchy, eclectic sonic environment anchored in a musical partnership formed in their earliest childhood. In 2018 they emerged on the internet encapsulating the experience of adolescence over synth-laden bedroom pop. It's a theme that weaves their discography together, evident on their debut EPwe just need some time together, which catapulted them to international acclaim through standout track"affection"amassing over 600 million streams. In 2021, as a reaction to the confines of lockdown life, they transformed pent-up pandemic energy intoilike when youshine!,a futuristic ode to the endangered art form of the mixtape. This was followed by their multimedia EPCUTiE, released in 2022, which saw them create a series of surreal, lo-fi visuals. Shortly after, they embarked on their sold out first tour, which included a performance at theGovernor's Ball, and allowed their online community of fans to finally convene in 3D. Now,BETWEEN FRIENDSusher in a new era where the walls of their technicolor fantasy world splinter to reveal their most intimate songwriting to date, grappling with love,longingand heartbreak in the digital age.
Raised in Los Angeles, against the woozy backdrop of Laurel Canyon, their internet-first approach to music sees the blue light of their computer screens existing as a more prominent life source than the hazy California sunshine leaking through their window. Largely unphased by genre confines, their music is indebted to the unique fusion of sounds that exist harmoniously alongside each other on the internet – hence their emphasis on looking forward and optimistically embracing the future."We're part of the Gen-Z crew of ADD, and so much consumption of content all day long", Brandon explains."But I think we honestly create from that place. We consume so much that putting ourselves in any sort of corner feels weird". It's why their 2018 debut EPwe just need some time togetherepitomizes a restlessness inherent to their generation—one that resonatedenmasse, racking up almost half a billion streams globally.
When lockdown hindered any opportunity to perform live, they sought instead to further their futuristic, kaleidoscopic brand of songwriting and production. Their mixtapeilike when you shine!materialized—a homage to the romance of dusty tapes from the 90s, discovered in their parent's garage. Meticulously carved from layers upon layers of musical texture, the goal, as ever, was to abandon all rules and revel in the pure joy of making music as a team. Here, a futuristic reworking of Wings'"Band On The Run"that transforms the 50-year-old track into a lockdown anthem ("band_on_tha_run") which sits seamlessly alongside a collaboration with electro-pop artistEDEN. The following year they releasedCUTiE, a multimedia EP that balanced a futuristic fusion of R&B and electronic-pop on singles"orange juice"and"laurel", with retro references to fuzzy TV static, 00's MTV broadcasts and iconic cinema. Through collaboration,CUTiEfully realized their ambition of forging an entire sensory experience around their music and tested the seemingly non-existent limits of their artistic capabilities.
Built upon a 90s teen movie soundscape and littered with cathartic confessions of lost love, BETWEEN FRIENDS flex their ability to construct an atmosphere that still feels innovative, despite occasionally borrowing inspiration from the past – an audible aesthetic they've defined as a"90s movie with lasers".
There's a synergy present in BETWEEN FRIENDS that comes from a lifetime of making music together, an unrelenting sense of trust providing a stable foundation to truly and fearlessly surrender to their creativity. So, it's appropriate that the album's closer and title track is an assured call to arms, recounting their artistic journey thus far – failures and all – and encouraging listeners to embark on their own. It's this resilience against mundanity and an unrelenting desire to create that drives the record – and the entire project.  "BETWEEN FRIENDS started as an outlet for us to just throw paint at the wall, and we've been doing that ever since",Savannah says, reflecting on the pinnacle of a lifetime of collaborating. "And I think now, the paint on the wall is starting to look like something".
Please Support Our Website Sponsors.
Thank you!