Art Study Center Seminar: Dario Robleto: Witnessing Sound at Harvard Art Museums
November 8, 2019 @ 11:00 am

-

12:00 pm

| Free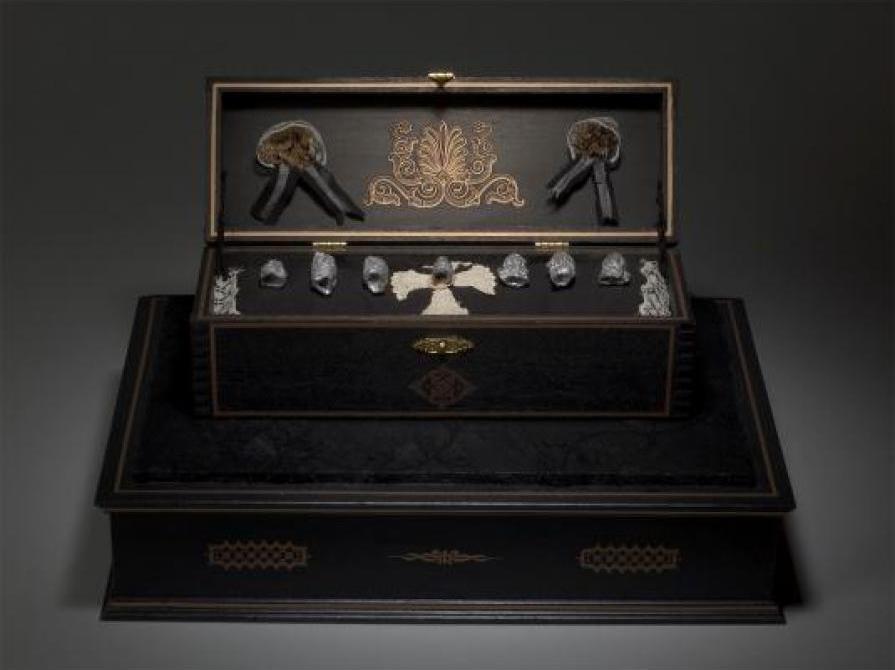 Dario Robleto is an artist and writer whose work explores the practice and philosophy of recording and the structures of intergenerational memory. In this seminar, presented in conjunction with the exhibition Winslow Homer: Eyewitness, Robleto will explore the theme of "witnessing" as it relates to auditory and material forms of war testimony. He will present his research on a rare and little-known audio recording made during a battle in Lille, France, in 1918, toward the end of World War I. It is the first live audio recording ever made on a battlefield.
In conversation with Jennifer L. Roberts, the Elizabeth Cary Agassiz Professor of the Humanities at Harvard, and Ethan Lasser, the John Moors Cabot Chair of the Department of Art of the Americas, at the Museum of Fine Arts, Boston, Robleto will discuss the cultural, material, and emotional dimensions of auditory witnessing and will explain the role this recording plays in his current and future work.
After exploring works in the Art Study Center, participants will visit the Winslow Homer exhibition galleries for an optional discussion of sound in Homer's work.
Winslow Homer: Eyewitness is on view at the Harvard Art Museums from August 31, 2019 through January 5, 2020. The seminar also coincides with Robleto's exhibition Unknown and Solitary Seas: Dreams and Emotions of the 19th Century, on view at the Radcliffe Institute for Advanced Study from November 4, 2019 through January 18, 2020.
Please Support Our Website Sponsors.
Thank you!