Art Study Center Seminar at Home: Art and Technology—3,500 Years Ago
January 29, 2021 @ 11:00 am

-

12:00 pm
Since we are unable to welcome you into the museums at this time, we are bringing our experts to you in the online series Art Study Center Seminars at Home.
In the mid-second millennium BCE, sculptors, painters, potters, and glass- and metalworkers were busy in the northern Mesopotamian town of Nuzi (Iraq). Some of their products are in the collection of the Harvard Art Museums, which supported excavations at the site between 1925 and 1931. In this online talk, conservation scientist Katherine Eremin and curator Susanne Ebbinghaus will discuss the discovery of these objects and how technical study over decades has revealed the secrets of their making, as well as plans for future display.
Led by:
Katherine Eremin, Patricia Cornwell Senior Conservation Scientist, Straus Center for Conservation and Technical Studies
Susanne Ebbinghaus, George M.A. Hanfmann Curator of Ancient Art and Head, Division of Asian and Mediterranean Art
This seminar will take place online via Zoom. Free admission, but registration is required. To register, please complete this online form.
For instructions on how to join a meeting in Zoom, please click here. If you have any questions, please contact am_register@harvard.edu.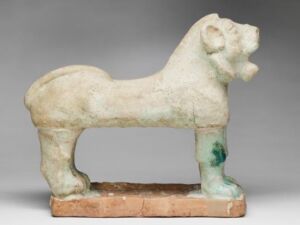 Please Support Our Website Sponsors.
Thank you!