Ari & Mia with Roger Street Friedman at Passim
September 6, 2019 @ 8:00 pm
| $18 – $20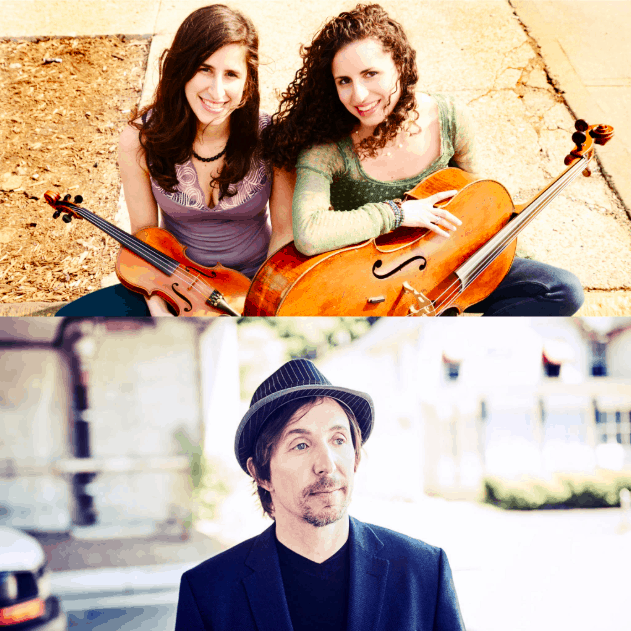 ARI & MIA
"Strikingly beautiful, distinctive and exhilarating, with expressive vocals that will find a way into hearts and minds" (No Depression), Ari & Mia reference the styles of Southern and Northeastern fiddle music and the early American songbook to create a realm where their own compositions cross paths with older traditions.
Their stylish and sophisticated music honors the sounds of Appalachian cottages, rural dance floors, and urban concert halls. Combine this with their innovative approach to songwriting and the result is a captivating sound.
"Ari & Mia are not creating a new music; they are taking it to another level and exploring areas that have not been attempted in decades. Their all-acoustic, pure and honest approach has significance. Treading the edges of traditional folk in a more faithful manner, they share the lyrical wizardry of 70's bands Steeleye Span, Tir-na-Nog, and the Incredible String Band, with searing harmony as good as The Beach Boys. The sisters sing in unison like two violins," continues No Depression on the review of "Out of Stone." Their two previous albums, "Land on Shore" and "Unruly Heart," ranked high on the national folk radio charts.  They've just released a brand new record, Sew the City.
ROGER STREET FRIEDMAN
Singer-songwriter Roger Street Freidman is 54, a husband and a father of two, and about to release his masterwork, Shoot The Moon. It's a full-emotional spectrum collection of vivacious and reflective vignettes from real life that recalls the pop-rock singer-songwriter tradition of Jackson Browne, Marc Cohn, Randy Newman, Colin Hay, Bruce Hornsby, and Mark Knopfler. Few artists make albums like this today. In an age of irony, few songwriters are this brave in their vulnerability, and possess Friedman's gift for penning hook-laden, emotionally resonant, pop-rock.
"When my dad passed away in 2004 it really hit me that this was not a dress rehearsal.  When you turn 50, you start to hear about or lose people that are your own age. It gives me the sense that I've got a lot of work to do," shares the Sea Cliff, New York-based artist.
Friedman has garnered acclaim for his debut, The Waiting Sky. Champions for the album include No Depression, American Songwriter, Relix Magazine, MSN, The Alternate Route, Elmore Magazine and the New York Daily News. Friedman supported the effort with local gigs and regional touring, interspersed with opening slots for such venerated artists as Los Lobos and The Blind Boys of Alabama.
Please Support Our Website Sponsors.
Thank you!