AMBER MARK
March 28, 2022 @ 7:00 pm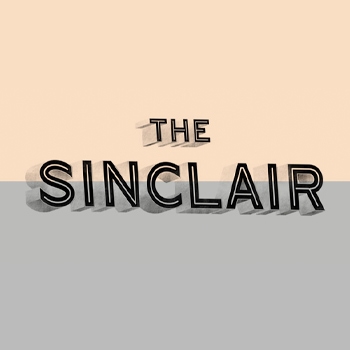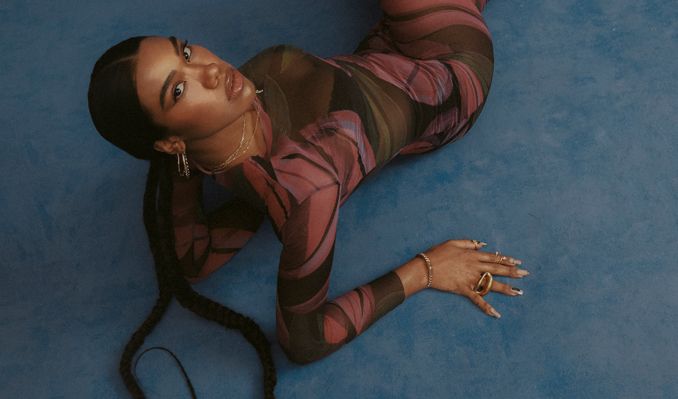 "Anger, denial, bargaining, depression and acceptance" read the pamphlet Amber Marks was handed by the hospice nurse, citing the five main steps of grief. But it was different for Amber as she sat by her mother's bed, watching as she passed away. "Some of those emotions were there, but some weren't, and not in the same order," she explains. Afterwards, she began monitoring the way she grieved, how it ebbed and flowed like a tumultuous ocean, and slowly constructed the stages that outlined her own personal experience of loss. "Regret, anger, isolation, sadness, questioning and overcoming… Those were my stages. And without realising it, I began writing music about them. It was like therapy."
Amber grew up anywhere and everywhere. Her mother was an artist, so they regularly journeyed around the world, oscillating between Miami and New York, spending time in India, and then taking up residence in Berlin. When Amber was a child, they settled in a monastery near Darjeeling, where her mother studied the art of thangka painting, constantly blessing their home with vibrant colour and relentless creativity. "I'm very nostalgic of those times, and I think it made me absorb so much from different cultures," explains Amber, "I like to bring it out in my music as much as I can. India was a huge influence."
The artwork for her debut self-written and self-produced EP, 3:33 AM – a deeply moving and meditative platter of earthly experimental pop inspired by those stages of grief – is framed by tiger orange paint. A celebratory explosion of vibrance, taken from a painting by her mother, it symbolises her mother's creative energy continuing through Amber's music.
Her EP was created in stolen nocturnal moments. Living in a cramped New York apartment with her godparents, she had to wait until they went to bed each night before she could begin. And then she'd drift into a foggy juju of beatmaking and lyric writing, barely looking up from her screen until sunrise. "Space", with its powerful vocals, choppy percussion and confessional lyrics, communicates this need to create in isolation. "The quietest was when I felt the most alone. For two weeks straight I would be sitting at my computer until 8am in the morning. Any time I would get out of the zone, I would check the clock and I always remember it being 3.33am. It freaked me out, but I liked it, so I named the EP after it."
With the stages of grief in mind, the EP began to form: a kaleidoscopic mix of the music she listened to as a child – jazz, soul, Indian classical and hip-hop – with sometimes up and sometimes downtempo electronica. "Monsoon" captures her stage of sadness, and with its sitar sounds, pouring rain, and heart-wrenching lyrics it feels like voyeuristically wandering through Amber's own dream-like memories of her mother and India. "Lose My Cool" is a solemn and introspective club track about bottling up anger until it all comes firing out. But the EP is also uplifting – particularly the thumping final track "Way Back". "Losing someone special never really gets easier," explains Amber, "but I didn't want it to just be this sad depressing EP. I wanted it to uplift people who had gone through it, and make them feel motivated by the idea that it is something you can get through."
When Amber uploaded her first song, "Space", to Soundcloud back in January 2016, she wasn't expecting anything to happen.  "I just wanted to put it out there," she smiles. Within a matter of months, the song was picked up by Zane Lowe, landing on the iTunes homepage alongside Rihanna, Justin Bieber and Future, and pushing a shocked and unsigned Amber Mark up to 35 in Spotify's 'Global Viral Chart'. Now with the release of 3:33 AM – she's setting out to prove that was no fluke.
Please Support Our Website Sponsors.
Thank you!