After-School Animal Encounters: Weird Eaters
March 3, 2021 @ 3:00 pm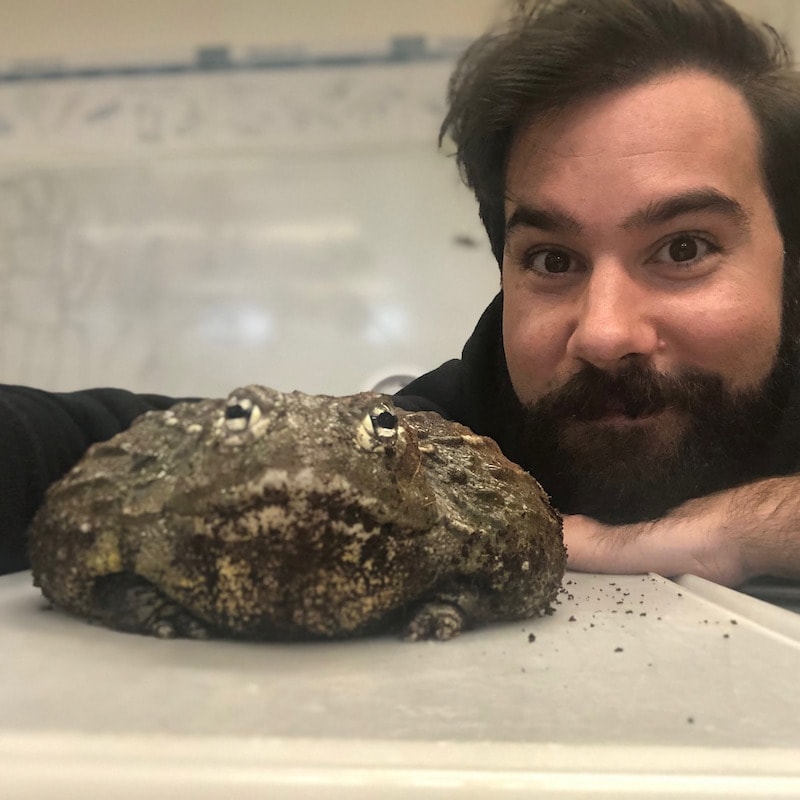 Have you ever thought about the way you eat, or even how you chew? Now, imagine that you are a huge bullfrog, a sea star, or even a scorpion. How would you eat? As March is Nutrition Month in the U.S., it's the perfect time to meet some of our live animals and explore our creatures' diets and eating habits. Join human museum staffers Javier and Ryan in this 45-minute program for families and get a close look at some weird eaters.
This webinar is free and will be hosted via Zoom.
Please note that registration closes 30 minutes prior to the event start time.
Register here for this family-friendly event.
To join the program, you will need to download the free Zoom app in advance. If you already have Zoom, you do not need to download it again. For details on how to improve your Zoom experience, visit the How to Attend an HMSC Program webpage.
Please Support Our Website Sponsors.
Thank you!