A NEW ENGLAND INNOVATOR, SILAS PUTNAM: BOSTON HARBOR DISTILLERY WHISKEY DINNER
June 23 @ 6:30 pm
| $60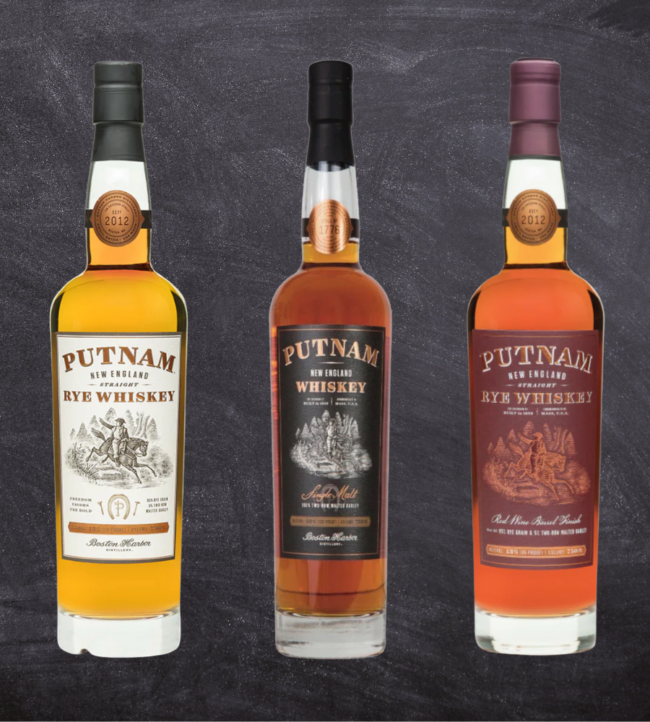 Click here to buy tickets on Eventbrite!
Friday, June 23rd
6:30pm, The Smoke Shop BBQ – Harvard Square
Featured Distillery: Boston Harbor Distillery (Straight Rye Whiskey, Single Malt, Red Wine Barrel Finish)
Price: $60
Meet Boston Harbor Distillery owner and founder Rhonda Kallman in the intimate setting of our next whiskey dinner. Kallman is considered a leader in the American craft beverage and beer industry (she was co-founder of Boston Beer Company, makers of Samuel Adams). Since 2012 she has been investing her energy into her first love, whiskey, and has helped put Boston on the map for whiskey.
During the dinner, you'll meet John Stark the expert distiller and taste 3 of their most prized whiskeys: Putnam's Straight Rye Whiskey– an American staple in this collection, Single Malt– the first whiskey produced upon the opening of the distillery in 2015, and Red Wine Barrel Finish – a Cabernet Franc wine-barreled rye.
Event Details:
About our Whiskey Program:
We take whiskey very seriously—we think having New England's largest collection of American Whiskeys might be proof positive of that devotion. With at least 250 bottles, our whiskey program hosts a whiskey dinner each month, designed to expand our followers' whiskey horizons (and give you a really great night out). Also, follow us on Instagram for our Whiskey Wednesday announcements.
**We take photos and videos during events for marketing purposes. Please let us know if this is something you are uncomfortable with.**
Please Support Our Website Sponsors.
Thank you!