10th Anniversary of CHAMP TOKYO POLICE CLUB NOBRO
November 18, 2021 @ 8:00 pm
| $21 – $23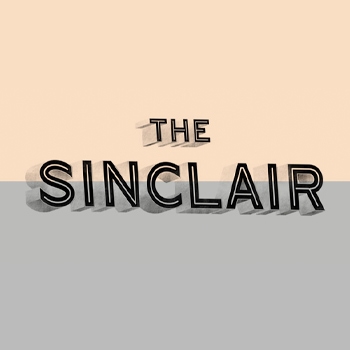 Nothing gold can stay, but radness is forever.
So say Tokyo Police Club, who are set to release their first batch of new music since the enterprising and vaulting 2014 LP Forcefield. Now ten years on from their 2006 debut EP, the Toronto four-piece are looking back to the energy and spirit of that formative era while keeping an eye on the future. And with the two-part and self-released Melon Collie and the Infinite Radness EP's being let loose on both ends of 2016, lead singer/bass player and principal songwriter Dave Monks, drummer Greg Alsop, keyboardist/guitarist Graham Wright, and guitarist Josh Hook have harnessed that primal and instinctual joy to make Tokyo Police Club's tightest, brightest, and certainly raddest batch of songs to date.
When you start a band as a group of teenage best friends in your small Canadian hometown, it's hard to imagine that a decade later you will not only still be together and making music but also touring the world, playing shows to legions of fans, and putting out a steady stream of acclaimed albums. As the years have worn on, Tokyo Police Club continue to defy the odds, having pushed themselves and their art to the limit. Having completed their grandest statement in the form of their fourth and most time-intensive album to date, the boys took a little time away from each other. Monks moved to New York City and put out a solo record, while Alsop returned west to Los Angeles, Wright bunkered down in Toronto to work on a film, and Hook settled in rural Ontario on a patch of land. Enjoying their time apart to recover, experiment, explore, and evolve as people and not just as a band, the foursome reunited for the lengthy Forcefield tour, and during a brief break in the cycle at the end of 2014 they took what Monks refers to as a "New York vacation" together to record two new songs he had written earlier in the year.
"We knew we didn't want to work like we did on Forcefield, which was two-and-a-half years solidly writing and rehearsing while holed up in a studio in Toronto," says Alsop. "And we all live in different places now, so that week in New York was our first attempt at experimenting with what happens if we all fly in to be in the same place and decide to work on music together." Says Monks, it was "more just capturing the moment and being ourselves. It was this spontaneous feeling of, 'These songs are rad, let's put them out.'"
That pair of songs, "Ocean" and "Please Don't Let Me Down," recaptured the urgency and attitude of their earliest material, all the way back to the A Lesson In Crime EP and 2008's full-length debut Elephant Shell. It inspired the band to find more downtime breaks during which to reconvene and record in brief bursts of creativity and cohesion, and they were super-charged by the efforts. "There was something about the energy when we knew we only had two or three days together at most," says Alsop, "and we had to get a couple songs done each time, just making the most of it, and trusting our gut and each other. What we were creating was exciting us in the moment."
During one such break in the winter, the band recorded "PCH" with their old engineer Jon Drew, one of their earliest collaborators, in Canada. The song had been written by Monks months earlier in Los Angeles. "I was at this studio that ran on solar power in the middle of a canyon in Malibu," says Monks. "There was no one around, and I was singing over a drum beat and looking out at this canyon and the water, and these really big melodies came out. And that's the feeling of 'PCH,' like you're singing it into a mountain range. It's got an LA vibe. It was so funny to be recording that song later on in the winter with Jon." They would eventually work on sessions with two more former crew members, Rob Schnapf and Doug Boehm, and the existing rapport made the band feel even more at home. "It was great going back to trusted sources who knew who we were and how we work," says Alsop.
That shorthand language and inherent trust only amplified the static energy and the frequency of creative electricity sought by all bands when recording music. But perhaps most of all, it was simply the reality and pace of adult life that most informed and inspired these Tokyo sessions, in a world where their best friends and bandmates weren't necessarily down the hall nor in the bunk next door.
"We're sort of in a new spot and we're redefining how we work creatively and as a band," says Monks. "And with this EP we're exploring that, and what it's like to be different places and to work together as adults and with a time limit, and how that makes things more exciting, and lighter, or more stressful. It brought a new energy and there was a creative time limit to it; we're more firing it off and trying to capture lightning in a bottle. The band has stayed so flexible and elastic that it keeps going; it's evolved. But if people hear 'Not My Girl' and feel like they were meeting an old friend again-like it was taking them back a decade-that would make me happy."
If Tokyo Police Club's past is represented here, then it must be said that their present and future selves are as well. In these songs is the familiar, upbeat charm and wry, earnest likeability that endeared them to fans a decade ago, but with a tighter sense of rhythm, changes, and tempo, as well as an updated subject matter. The bookends of "Not My Girl" and "Please Don't Let Me Down" usher the feverish TPC sound in and out, leaving the listener breathless and, naturally, wanting more. Ever present is the band's good-natured sense of humor, perhaps nowhere more clearly than in the EP's title itself. But it's more than just a pun or an overt nod to a formative album; it's a reminder that Tokyo Police Club's moment-their vitality, their radness-extends far beyond the now.
So dawn goes down to day; long live the radness.
Please Support Our Website Sponsors.
Thank you!