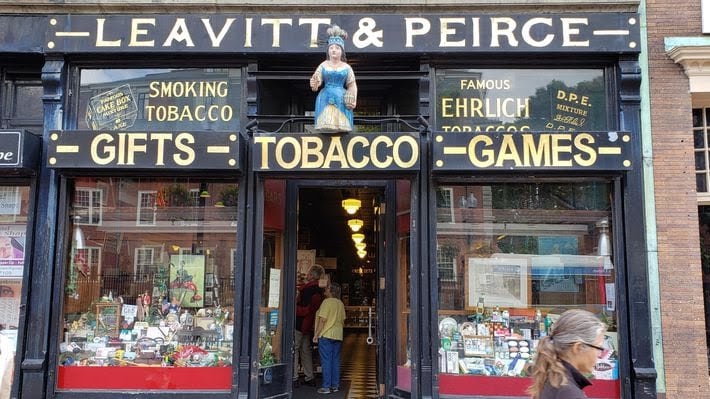 Good news can never be given too late. In January of 2020, our longtime Harvard Square Business Association member Leavitt & Peirce was named #8 in FORBES list of the top ten independent retail experiences in the US for 2019.

While the honor was announced earlier this year, it was not properly celebrated and that must be rectified! 😊

For just a moment, let's take a respite from COVID-19 and a breather from a contentious political campaign and celebrate Leavitt & Peirce which has been serving Harvard Square and its global visitors since 1883. 

Please join us in sending belated but enthusiastic congratulations to our good friend and generous community partner Paul MacDonald, owner at Leavitt & Peirce.

Paul can be reached by e-mail at: Leavitt.peirce@yahoo.com

Additionally, if you are in the area, stop by the shop at 1316 Mass. Ave. in Harvard Square – say hello, inhale (it is the best smelling store in Harvard Square!), wish congrats and better yet, please make a purchase! 😊

And if you do visit, please stay safe. Wear your mask, wash your hands, keep your distance.  
Forbes had this to say … #8 Leavitt & Peirce
PHOTOS BY: CHUCK PALMER, CONSUMERX
Because somethings never change. Nor should they. Leavitt & Peirce is a stalwart of Cambridge, Massachusetts' Harvard Square neighborhood. It seems inadequate to say they have a great assortment because this store seems to have always been filled with these odd amazing things—board games, pipes, cigars, shaving brushes, and great-smelling soap—and always will be. 
The store was established in 1883 and may be the most interesting store in a neighborhood known for formidable independent retail.