Appointment of Dr. Robert Lowe to Boston University Police Department Chief of Police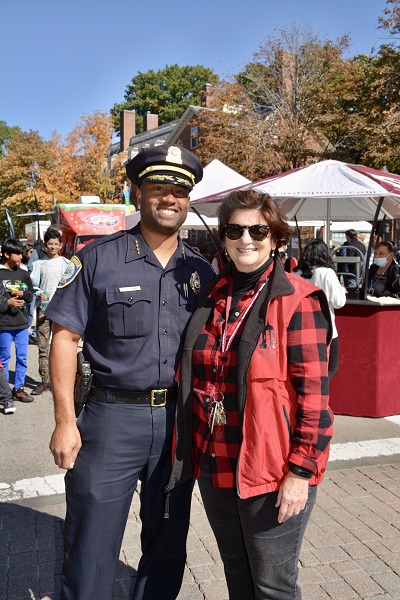 On February 28, 2023, I shared with the University Community the announcement that Kelly Nee was promoted to Chief Safety, Security and Preparedness Officer and the national search for the new BUPD Chief of Police. As a reminder, this process included the following:
Engagement with an external search firm to recruit top talent in law enforcement
Input from the BU Community on the qualities and priorities for a new Chief of Police
Establishing an internal search committee to vet and interview candidates
I am excited to welcome Dr. Robert Lowe as the new Boston University Police Department's Chief of Police effective August 1, 2023. Dr. Lowe is a 22-year veteran in law enforcement, most recently as the Superintendent of the Operations Division within the Cambridge Police Department. In this role, he has worked closely with Harvard, MIT, the Harvard Square Business Association, and members of the community to ensure the safety of Cambridge residents and visitors.
Dr. Lowe received his EdD in Leadership and Innovation from NYU where he wrote his dissertation titled "Reducing the Influence of Implicit Bias in a Municipal Police Department". He also holds a JD from the Massachusetts School of Law and has been a member of the Massachusetts Bar Association for over a decade. In addition, he graduated from the National Preparedness Leadership Institute at Harvard University and the Federal Bureau of Investigation National Academy at Quantico, Virginia.
Dr. Lowe will work closely with Kelly Nee over the next several months to familiarize himself with the Boston University community, and our surrounding city, state, and educational partners. He will oversee all matters of fiscal management, policy, and operations of BUPD as well as provide continuous engagement with University faculty, staff, and students. Under his leadership, the Boston University Police Department will work collaboratively with numerous other university departments to ensure the safety and security of the entire BU community. He will focus on providing transparency and inclusivity of department operations, promoting, and contributing to student well-being, and ensuring the university is prepared in the event of emergencies or significant events.
I would like to thank the members of the Search Committee (listed below) for their engagement and insight during this process.
Please welcome me in joining Dr. Robert Lowe to Boston University as our new Chief of Police.
cc: Robert A. Brown, President
Ken Freeman, incoming President ad interim
Ken Lutchen, University Provost & Chief Academic Officer ad interim
Chair
Kelly Nee, Chief Safety, Security & Preparedness Officer
Members
Judi Burgess, Executive Director of Employee & Labor Relations, Human Resources
Jason Campbell Foster, Dean of Students
Kara Cattani, Director of Behavioral Medicine, Student Health Services
Roscoe Giles, Professor, Computing and Data Sciences Faculty, College of Engineering – Electrical & Computer Engineering
Kevin Gonzales, Assistant Vice President, Operations
Angela Jackson, Associate Dean, Boston University Chobanian and Avedisian School of Medicine
Nishmin Kashyap, Executive Director, Boston University Housing
Lynn O'Brien Hallstein, Associate Dean for Faculty Research and Development, College of General Studies
Sheila O'Leary, Deputy General Counsel, Office of the General Counsel
Victoria Sahani, Associate Provost for Community & Inclusion, University Provost Office
Jake Sullivan, Vice President, Government & Community Affairs