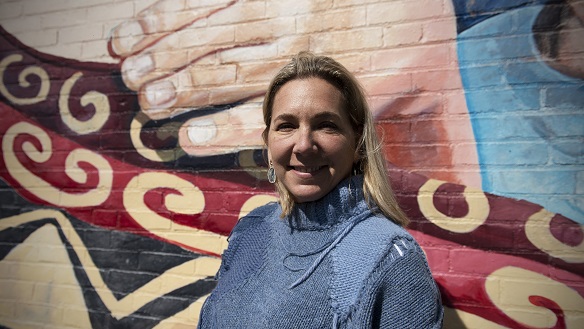 Cambridge resident Charlotte R. Cramer Wagner has been appointed to President Biden's Advisory Committee on the Arts. https://www.whitehouse.gov/briefing-room/statements-releases/2022/09/16/president-biden-announces-key-appointments-to-the-presidents-advisory-committee-on-the-arts-2/
Charlotte's bio is included below.
Charlotte R. Cramer Wagner resides in Cambridge, Massachusetts, and is a longtime advocate and supporter of contemporary art. She is the Founder and President of Wagner Foundation, whose vision of a "just and robust" community recognizes that the arts are essential to societal well-being. Additionally, the foundation focuses on health equity and economic mobility, and engages historical inequities as part of a broader commitment to cultural transformation. Her appreciation of the cultural and institutional role of the arts is matched by a personal commitment to supporting socially engaged artists and artworks. Wagner is a Trustee on the Boards of the Institute of Contemporary Art/Boston, VIA Art Fund, and Partners In Health. She is also a member of the Leadership Council at the Center for Public Leadership, Harvard Kennedy School. Prior to her philanthropic focus, Wagner held positions at Goldman Sachs Asset Management, Fidelity Investments, and Tribune Media Services. She has an M.B.A. from the University of Chicago and A.B. from the University of Michigan.