RANK 1
Cambridge
While Cambridge's educational reputation precedes it, this spot isn't for degree-seekers alone.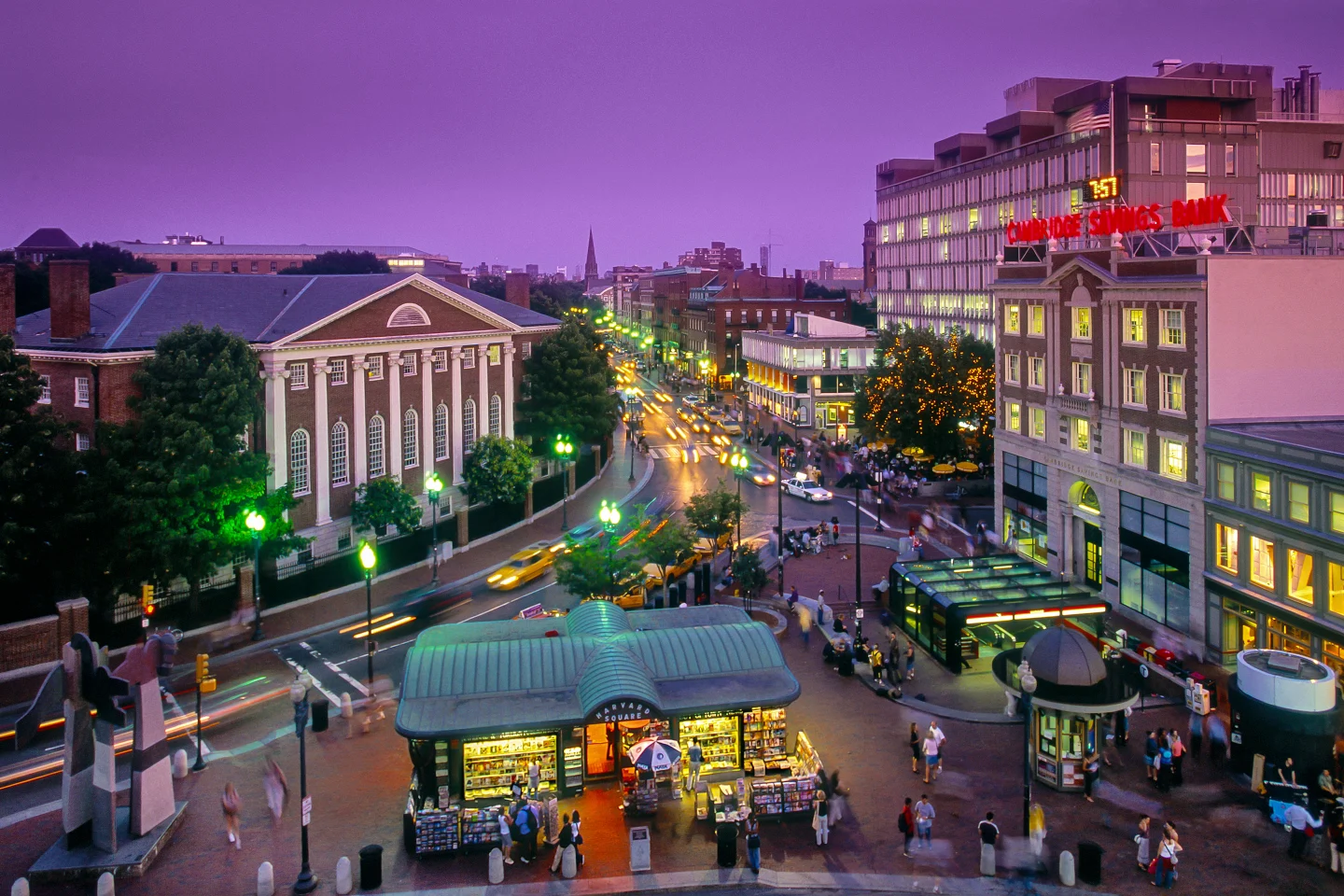 STATE Massachusetts
COUNTY Middlesex
POPULATION 117,200
Home to world-renowned educational institutions Harvard University and the Massachusetts Institute of Technology, Cambridge embraces its dual position as a college town and bustling metro, just across the Charles River from Boston.
Because its educational titans dominate the city, intellectually curious residents are never short of activities. On the Harvard campus, they can view works by artists like Vincent van Gogh at the Fogg Museum, learn more about the planet at the Harvard Museum of Natural History, and deepen their anthropological knowledge at the Peabody Museum of Archaeology and Ethnology. Those who prefer studying technology and science can stroll to the MIT Museum or the nearby Museum of Science, which features more than 700 interactive exhibits, as well as planetarium shows. History buffs can revel in the area's Revolutionary past at Longfellow House—once inhabited by 19th century poet Henry Wadsworth Longfellow, and the site of Gen. George Washington's headquarters during the Siege of Boston.
A walk through one of Cambridge's many squares will take you past everything from cozy bookshops and high-fidelity audio stores to tech-startup firms. Its most well known, Harvard Square, is full of charming historic buildings, cafés, boutiques, theaters, and performance spaces. And Central Square delivers on the nightlife front, with a slew of restaurants serving up a mix of global fare, as well as live music venues like the popular Cantab Lounge and dance clubs. A good drink is never hard to find thanks to craft breweries like Cambridge Brewing, Lord Hobo Brewing Company, and Lamplighter Brewing Co., all creating pints within its boundaries.
Every year, locals gather before Cambridge City Hall to groove the night away at a massive free dance party that features live entertainment, DJ sets, and rainbow-colored lights encircling the crowd and grounds. Every Sunday from late spring through early fall, you can find residents biking, walking, and enjoying Riverbend Park—a portion of riverside roadway turned off-limits to cars. And in October, 11,000 rowers flow in for the Head of the Charles Regatta, which offers residents the chance to cheer on athletes competing in more than 60 races.
Locals also enjoy living in Cambridge because of a few other perks: a high median household income of $116,709, low crime rates, and quality public schools, 41% of which were rated above average by national nonprofit GreatSchools.—Kerri Anne Renzulli
https://fortune.com/well/ranking/best-places-families/2023/cambridge/