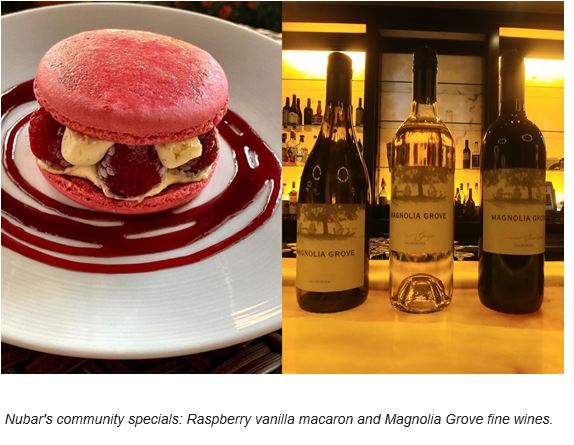 The holidays have always been a time of giving back for Michael Gulesarian, whose family has owned and operated Harvard Square's Sheraton Commander Hotel and Nubar restaurant for three generations.

This year, Michael's Christmas tradition of offering complimentary accommodations to families with hospitalized loved ones isn't possible because of the pandemic. But he's found another way to stand by his community.

His Nubar restaurant is generously partnering with us this December by directing 100% of the proceeds of select wines and desserts to the Cambridge COVID-19 Emergency Fund.

"The coronavirus pandemic has been devastating to our community, and as a community, we join together and help those in need," said Michael.

This holiday season, our local businesses and our neighbors need you. Please join us in patronizing a longtime Cambridge business while supporting your neighbors in need.