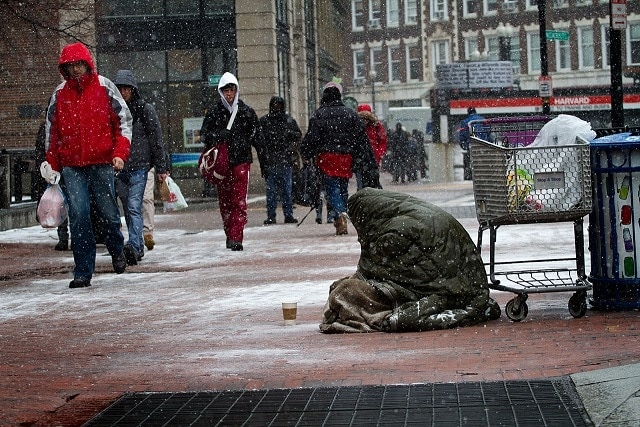 Dear Friends;

The weather is getting colder and it is time to launch the 9th annual Winter Warmth Drive. This Drive started after a conversation I had 9 years ago with an unhoused woman at the Tuesday Night Meals Program at First Parish Cambridge Unitarian Universalist, who is a partner in this effort. During the conversation, this woman asked me for some blankets to help keep her warm during the winter. This request led to my starting a project to raise money to purchase blankets and now sleeping bags for unhoused folks in Cambridge. Over the years we have raised over $100,000 and purchased thousands of bags and blankets that one person said, "saved my life."

So today we are launching this effort again. With the partnership of the Harvard Square Business Association, First Parish Cambridge Unitarian Universalist and Hilton's Tent City. Our goal is to raise $25,000 over the next three weeks. If you would like to make a tax deductible contribution, please click the link below. Please share this post. Any amount would be great!

https://firstparishcambridge.breezechms.com/form/9ff130
Your help would be greatly appreciated. Raising this money quickly is the goal, as the weather is changing and supply chain issues were a problem last year. Thank you for your help.
Marc