Latin Beats Dance Party and Salsa Sampling
Friday, July 28th, 2023
7pm – 10pm
Brattle Plaza, 27 Brattle Street
It's back! The time has come to dance the night away in the heart of Harvard Square! Free dance lessons, music from one of Boston's most sought after DJs and complimentary salsa and chips!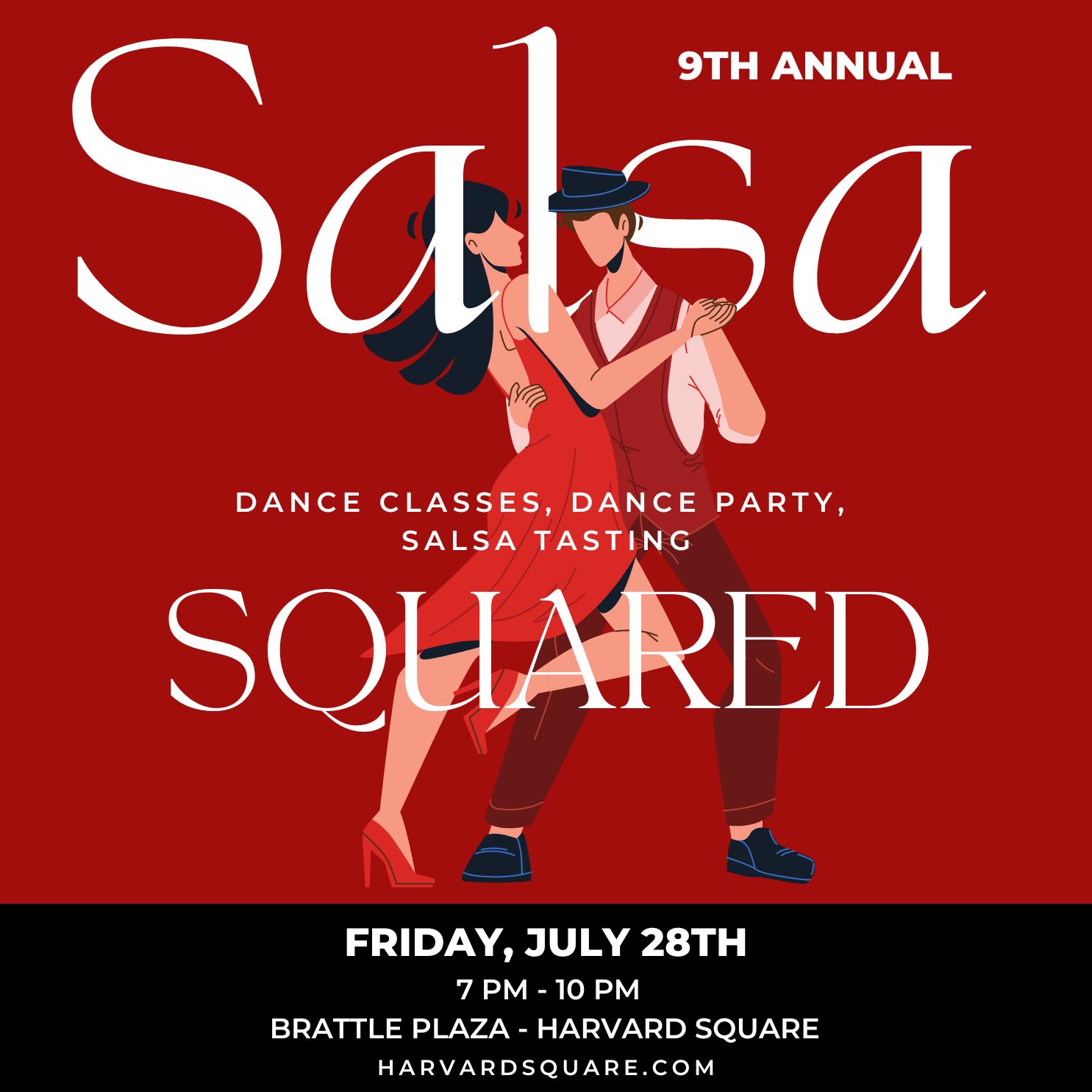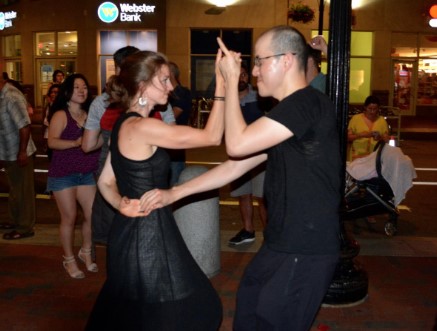 Feel the beat and the heat!
Join the Harvard Square Business Association on Brattle Plaza located at 27 Brattle Street (in front of Bluestone Lane) on Friday, July 28th from 7pm – 10pm and experience the sights, sounds and tastes of the 9th Annual Salsa Squared Dance Party. Take salsa and Bachata dance lessons and dance the night away to infectious Latin beats under twinkling lights. Satisfy your salsa and chip cravings with free samples from El Jefe's Taqueria and the Harvard Square Business Association.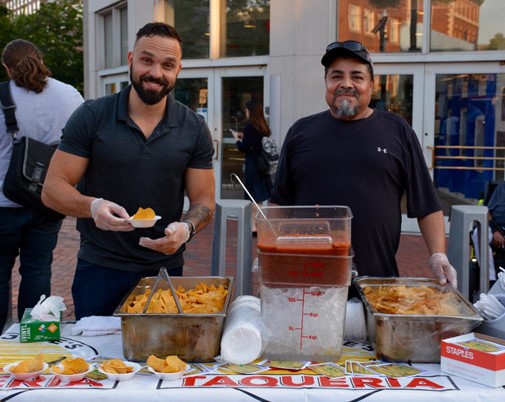 We are pleased to partner again this year with our musical host, DJ D. Martinez. D. adds his unique blend of Latin sounds at some of the most popular dance events in and around Boston. Also returning is accomplished Salsa and Latin dance instructor extraordinaire Jennifer Earls, who will be teaching us Latin dance steps and how to move with rhythm and style that grabs attention on the dance floor. She's performed and taught Salsa professionally with the world-renowned Masacote Entertainment's Latin Dance Company and has been dancing and instructing Salsa and other Latin dance forms for the past decade. This event is free and open to the public. For information about this event and all events in Harvard Square, please visit harvardsquare.com.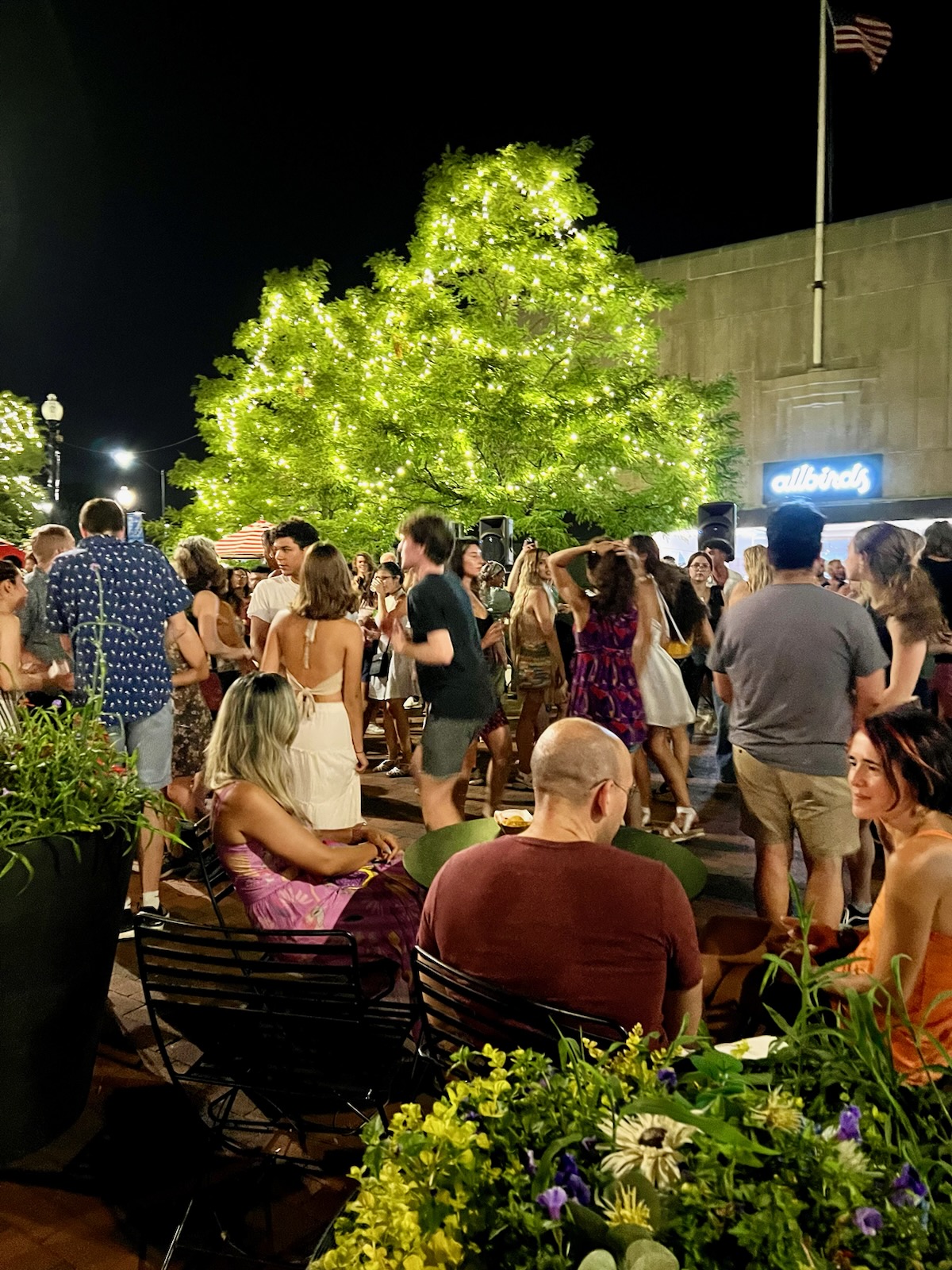 Want to get a head start on the weekend?
Our friends at the Charles Hotel are hosting a salsa Latin band on outdoor lower courtyard from 5:30pm – 7:30pm. Kick off your Friday evening with relaxing sounds, food and drinks.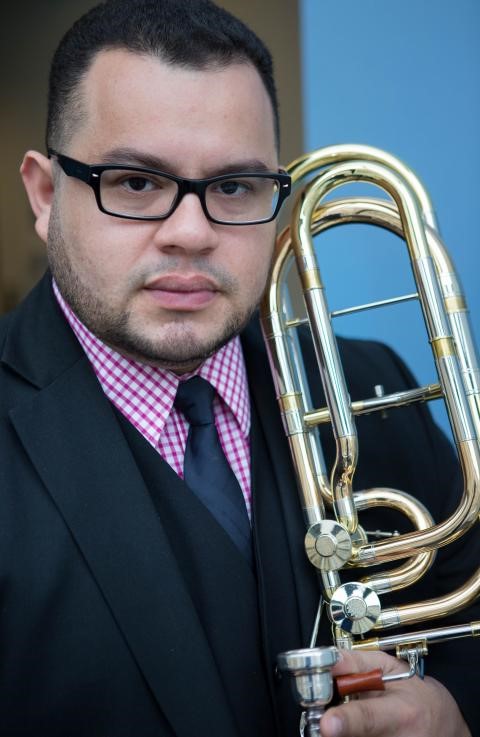 Friday, July 28: Angel Subero & The Project The Charles Hotel Outdoor Summer Music Series takes place every Friday and Saturday evening from 5:30pm – 7:30pm through August 26th.