The Harvard Square Business Association welcomes you to attend Winter Carnival 2023! The temperatures may be dropping but we are gearing up for some of the most highly anticipated events of the year, including the Taste of Chocolate Festival and "Some Like it Hot" Chili Cook-off, which are returning after a 2 year hiatus. In addition to these signature events, there are activities and events happening in our restaurants, stores and cultural institutions.
Passim
Boston Celtic Music Festival 2023
January 12th – 15th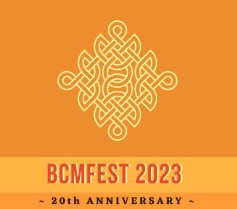 The 20th annual Boston Celtic Music Festival, known as BCMFest, returns to Club Passim, The Sinclair, The Crystal Ballroom of Somerville (for the ceilidh dance), and The First Parish Church of Cambridge (for sessions) January 12-15, 2023. Presented by Passim, a Cambridge-based non-profit that supports a vibrant music community through Club Passim, the Passim School of Music, artist grants and outreach initiatives. The 2023 festival will showcase Greater Boston's deep tradition of music, song and dance from Irish, Scottish, Cape Breton and other Celtic communities. BCMFest features acts that are traditional as well as others that draw on contemporary sounds and ideas; full-time, professional touring acts as well as evenings-and-weekends musicians; and — most importantly — performers from across the generations.
First Round: Thursday Jan. 12 at Club Passim @ 7pm – $25/$22
7pm Scottish Fish
7:45pm Matt & Shannon Heaton
8:30pm Copley Street
Roots & Branches: Friday Jan. 13 at Club Passim @ 7pm – $25/$22
7pm Molly Pinto Madigan
7:45pm Katie McNally & Friends
8:30pm Jenna Moynihan
Dayfest: Saturday, Jan. 14 at Club Passim & The Sinclair (plus sessions at First Parish Church). Tickets for full day access are sold through The Sinclair's website (seen below)- $28
– Club Passim @ 11am – 6:00pm
11am Elizabeth and Ben Anderson
11:45am David Healy, Nathan Gourley, and Eamon Sefton
12:30pm Sarah Collins & Jonathan Vocke
1:15pm James Kelly & Ryan Douglas
2:00pm Carroll Sisters Trio
2:45pm Kate Gregory & Brendan Hearn
3:30pm David McKindley-Ward
4:15pm Fódhla
5:00pm Casey Murray & Molly Tucker
5:30pm Leland Martin and Friends
– The Sinclair @ 12pm-5pm
12:00pm Boston Scottish Fiddle Orchestra
1:00pm Adam Hendey with Eamon Sefton & Simon Lace;
2:00pm Scottish Fish
3:00pm Maura Shawn Scanlin & Friends
4:00pm Loud Weather
– First Parish in Cambridge @ 12pm – 5pm
12pm Beginner session – School of Music with Kat Wallace & Ben Roberts
1pm Scottish/Cape Breton Session – Rachel Reeds and Conor Hearn
2:15pm Song Session – James Kelly & Ryan Douglas
3:30pm Irish session – The Irish Cultural Centre Presents the Irish Session with Aoife Griffin, David Healy & Adam Hendey
There will be 4 open sessions taking place in the front parlor room of the church. The first beginner session will be geared towards a slower pace available to all levels hosted by the Passim School of Music. The song sessions will focus on traditional singalong songs varying from sea shanties, ballads and beyond. No experience or instrument needed. The Irish and Scottish sessions will be geared towards advanced/experienced players. No sheet music will be provided or needed for all sessions.
– Workshops upstairs in the School of Music Classrooms
Nightcap Finale: Saturday, Jan 14 at The Sinclair @ 8pm – $28
– "Boston Celtic All-Stars": Ensemble Director Katie McNally (fiddle), Jenna Moynihan (fiddle), Shannon Heaton (flute), Natasha Sheehy (accordion), Bethany Waickman (guitar), and Janine Randall (piano), with Irish and Scottish traditional dancers Rebecca McGowan and Christine Morrison
As a celebration of some of the leading musicians in the Boston Celtic scene, these effervescent all-star players will perform as a full ensemble as well as smaller collaborative groups that highlight the varying genre specialties of each of the members.
Brunch and Tunes: Sunday Jan. 15 at Club Passim @ 10am-2pm – FREE
Brunch returns to Passim in 2023! Join us for a delicious live music brunch.
– Mrs. Wilberforce (Sean Smith & Kyra Davies)
– Past brunch menus
– Workshops that afternoon
American Repertory Theater
Life of Pi
Through January 29th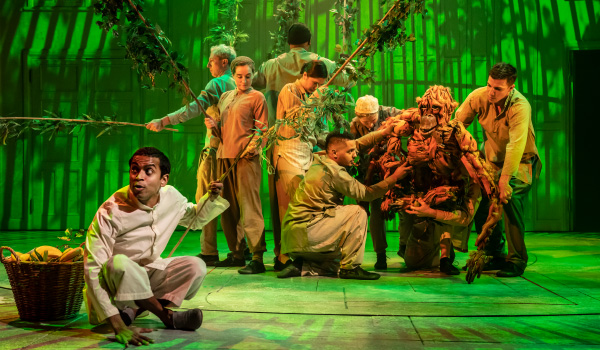 Sixteen-year-old Pi and his family set off to emigrate from India, but after their ship sinks in the middle of the Pacific Ocean, Pi is left stranded on a lifeboat with just four other survivors—a hyena, a zebra, an orangutan, and a Royal Bengal tiger. Time is against them, nature is harsh, who will survive? Called "extraordinary and unmissable" by The Guardian for its inventive puppetry and winner of five 2022 Olivier Awards including Best New Play, this highly imaginative theatrical adaptation brings one of the most beloved works of fiction to the stage to tell its epic story of endurance and hope.
Cambridge Art Association
RED 2022
January 13th – February 4th
Presented in two parts at the Kathryn Schultz Gallery
Juried by Dina Deitsch, Director and Chief Curator, Tufts University Art Galleries
Opening Reception: Thursday, January 12, 6:00-7:30pm
Why RED? For over 20 years, the Cambridge Art Association has hosted a fall exhibit, open to artists from the New England states, centered around a color – RED or BLUE, depending on the year. Both the success of the exhibit series, and the challenge to participating artists, lies in channeling the varied meanings of a color like RED. It is the color of action, violence, heat. It is the color of luck, happiness, and passion. Increasingly, it has come to represent the socio-political divide in the United States. RED is more than a color.
Cambridge Forum
The Resurgence of the Independent Bookstore
January 17th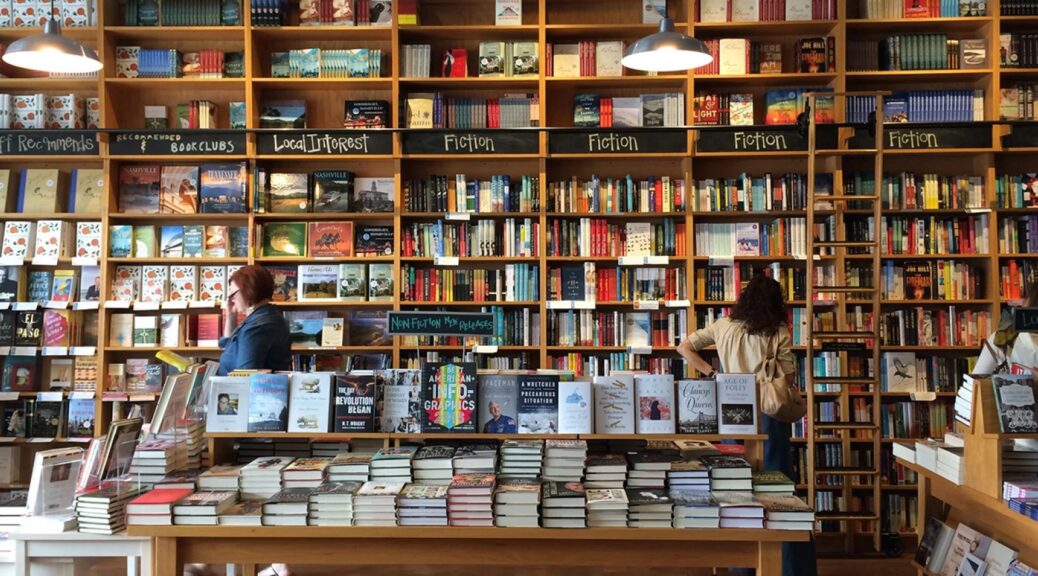 Something exciting and unexpected has been happening over the past few years. More than 300 new independent bookstores have sprouted up across the country and the bookstore owners and their inventory have become much more diverse.
The phenomenon is in some part, attributable to the pandemic. People were shuttered in for extended periods and had time to read. Secondly, they recognized their hunger for a place of connection that was safe. The public had rallied rather unexpectedly to support their local bookstores during lockdown and when restrictions relaxed, people returned to their favorite places. These bookstores represented much more than anonymous Amazonian warehouses for purchasing; they had become much-needed centers for community engagement and dialogue, crucibles for ideas and human interaction.
Consequently, all sorts of people with no professional background in books, used their savings or government stimulus checks to follow a dream of opening their own bookstore. Despite the numerous ongoing challenges, nobody seems to have regretted their decision.
Commonwealth Wine School
Wine Trends and Fads
January 20th
6:30-8pm
No Merlot? What a limited way to live your wine life! Thanks for that Sideways Effect! If your go to is Yellowtail, and you're old friends with White Zinfandel, it's time for an overnight eye serum – and this wine class!
Let's explore why, when, and how these wine fads became all the rage. In this tasting, wine educator Christina Kach will pour these popular potables' less prominent peers. Whether you prefer the new, flashy fads or the old school styles – that's for you to decide. Either way, come visit Commonwealth Wine School to enjoy this trip down memory lane. Wind pants and leg warmers not required – but always welcome!
10% discount with code WINTERCARNIVAL (limit one per customer).
The Sinclair
Mormor with Arima Ederra
January 22nd
8pm. Seth Nyquist has always known exactly what he wanted to hear. From a young age he would sit in front of the stereo in his mother's house in Toronto, fast forward to a particular section in a recording, and immerse himself in those precious seconds. As the recording artist MorMor, Seth works in not so dissimilar a fashion: He has an idea for a sound, and he works intensely until he's created it. The first song he released, a tangy synth pop anthem called "Heaven's Only Wishful," arrived in early 2018 like a breeze through a newly opened window: welcome and refreshing. Critics loved it—Pitchfork heralded him as "pop's new auteur"—and in a matter of months the single had accumulated millions of plays.
Harvard Art Museums
Harvard Art Museums at Night
January 26th
5:00pm – 9:00pm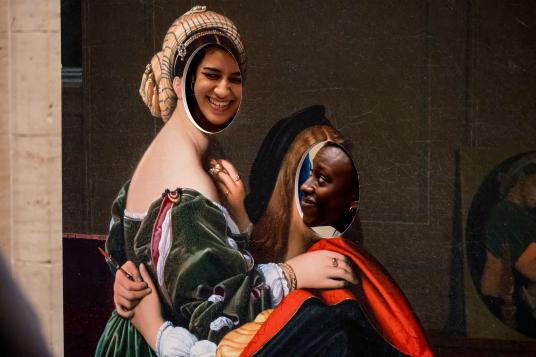 Join us for an evening of art, fun, food, and more! This event is free and open to everyone. Bring your friends to mingle in the Calderwood Courtyard, chat over a snack or drink at Jenny's Cafe, browse the shop, and of course, wander the galleries to take in our world-class collections of art. After you've browsed the galleries, circle back to see what's happening in the courtyard. Harvard Art Museums at Night usually takes place the last Thursday of every month, from 5 to 9pm. Each night features a new mix of local talent and community partners to make this a festive occasion for all.
When arriving, enter via Quincy Street. In inclement weather, please use the Prescott entrance as it provides extra shelter. Advance reservations are encouraged, but walk-in visitors are always welcome. Please note that space may be limited due to capacity. Reservations are available two weeks before the event.
Harvard Art Museums
A World Within Reach: Greek and Roman Art from the Loeb Collection
Opening January 28th
Glimpse into ancient Greek and Roman worlds—and see your own with fresh eyes.
A World Within Reach invites visitors to explore the experiences and imaginations of people who lived in the Mediterranean basin some 2,000 to 2,500 years ago. Clay and bronze depictions of ordinary people (with a few gods and heroes as well), small-scale animal sculptures, and stunning jewelry are all arranged under three themes—power, desire, and wonder—reflecting human concerns then and now.
Bonde Fine Wine Shop
The Essentials of Wine – Bonde Wine Class Series
January 29th – March 26th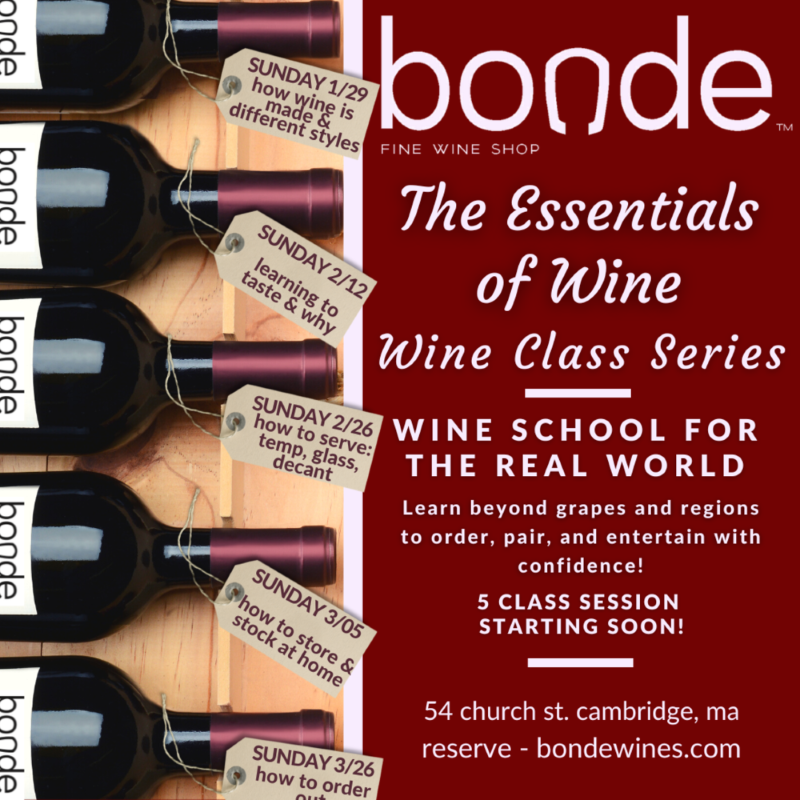 $300.00 Excl. tax This 5-class series is designed for participants of all levels to instill confidence in understanding and selecting wine along with tapping into one's personal taste, increasing knowledge of food pairing and more. These classes will provide the tools to last a lifetime of enjoying wine. Hosted by internationally renowned sommelier Bertil Jean-Chronberg in a relaxed and friendly atmosphere for up to eight participants. Educational material, wine samplings and light food are included for $300 per person for the whole series. Classes are held select Sunday evenings from 5:00 – 6:30 p.m.
Sunday, January 29 How wine is made & how to recognize the different styles of wine
Sunday, February 12 How to learn to taste wine and why
Sunday, February 26 How to serve wine, temperature, glassware, decanting
Sunday, March 05 How to store wine, and the 5 essentials you need to have at home
Sunday, March 26 How to read and order wine at the store or at the restaurant.
Where beginners become experts! This 5-class series is designed to instill confidence in understanding wine and all aspects surrounding it, from selections to pairing to service and beyond.
Hasty Pudding Theatricals
2023 Man of the Year
February 2nd
The Hasty Pudding Theatricals' Man and Woman of the Year Awards are presented annually to performers who have made lasting and impressive contributions to the world of entertainment. The Man of the Year award was established in 1967 with past recipients including Clint Eastwood, Tom Hanks, Robert De Niro, Harrison Ford, Samuel L. Jackson, Justin Timberlake, Robert Downey Jr., Paul Rudd, and Ryan Reynolds. Recipient and additional information coming soon.
Cambridge Center for Adult Education
Ethics in International Affairs *In-Person*
6 Thursdays beginning February 2nd
6-7:30pm.
The purpose of this course is to acquaint participants with moral dilemmas that political leaders, activists, and citizens face in a globalized world. We will address a number of open questions, such as: Is there a space for ethics in international affairs? How does it relate with the requirements of international law and the alleged necessities of foreign policy? How does it apply to current events? The theoretical approach is combined with case studies in areas such as just war theory, humanitarian intervention and the responsibility to protect, human rights and democratization, economic and environmental challenges for current and future generations, and technological evolutions in the international arena. In each class we will review the main issues related to the topic of the day and have an informed discussion. Since international affairs are constantly evolving, we will integrate the latest events and developments into our class as we move through the course. Indicative Topics for each class: Ethics and Politics in the International System, Just War Theory, From Humanitarian Intervention to Responsibility to Protect, Human Rights and Democratization, Old and New Weapons: Nuclear Bombs, Drones, and Cyberspace Economy, Environment, and Future Generations.
Instructor: Alessandro Frigerio
Longy School of Music
Horszowski Trio • Reincarnation and Dance • Ensemble-in-Residence
February 3rd
Felix Mendelssohn: Piano Trio #1 in d minor, Op.49
J.S. Bach / J. Mills: Dance Set for Violin, Viola and Cello
Kenji Bunch (b.1973): "Danceband" for Piano Trio & Percussion (2022) – Boston Premiere
*Guest violist: Kenji Bunch
*Guest percussionist: Jared Soldiviero
Grolier Poetry Book Shop
Houman Harouni, Kythe Heller and David Rivard with an introduction by Ezra Fox
February 3, 2023
7:00 PM
In person sign up
Virtual sign up
Carpenter Center for the Visual Arts
Exhibit: Please Stay Home
Feb 3 – Apr 9, 2023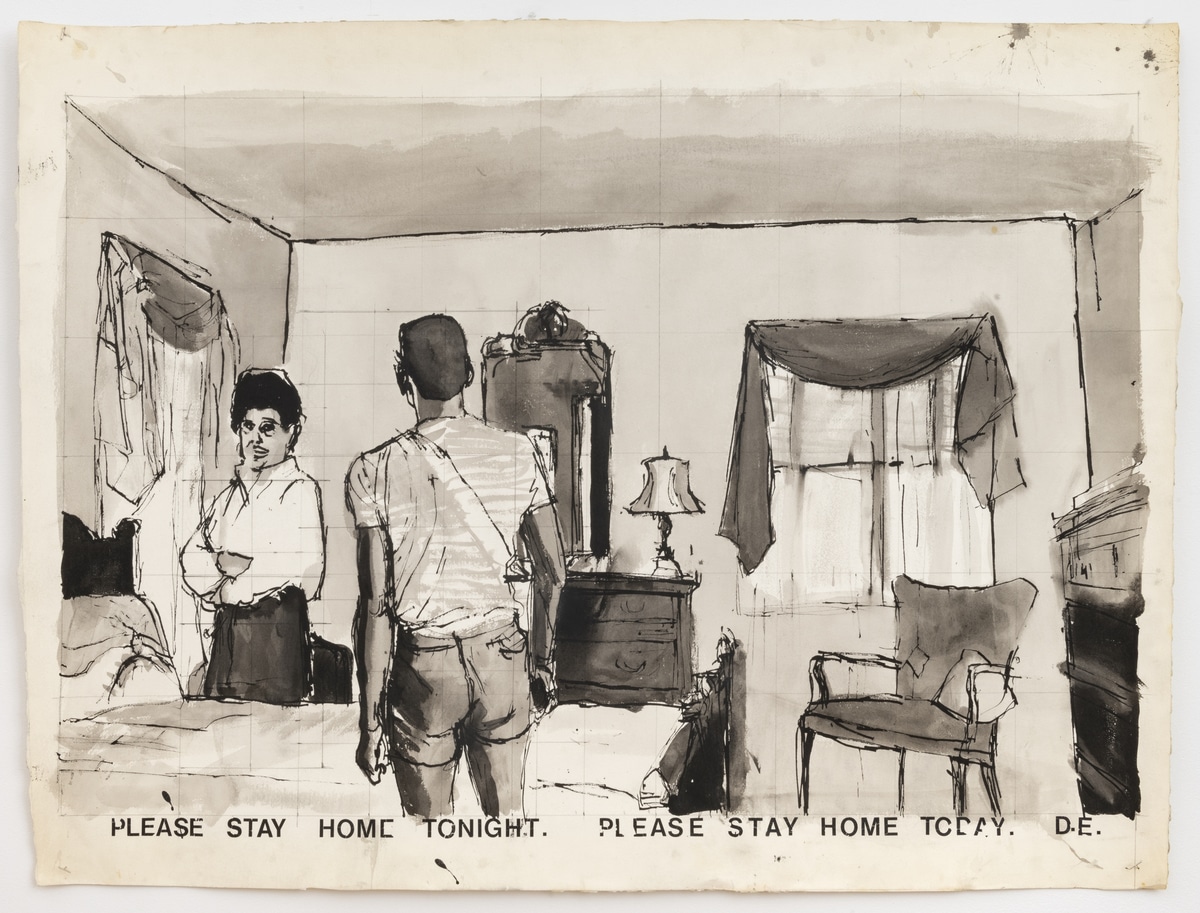 The Carpenter Center for the Visual Arts is pleased to present Please Stay Home, an exhibition featuring the work of Darrel Ellis, Leslie Hewitt, and Wardell Milan. An additional contextual installation will include photographs by the artist's father, Thomas Ellis, and close friend, artist Allen Frame. Centered on a less recognized body of Ellis's work and featuring new commissions by Hewitt and Milan, Please Stay Home is guest-curated by Makeda Best, Richard L. Menschel Curator of Photography at the Harvard Art Museums.
Through a groundbreaking experimental art practice that fluidly merged painting, printmaking, and photography, Bronx-born artist Darrel Ellis's (1958-1992) work engages intergenerational memory, photographic practice, representation, and place. Ellis is known for his unusual technique that involved photographing images projected by an enlarger and introducing sculptural objects into the picture plane. The resulting works convey a sense of perpetually uncertainty and yet visceral tactility. Please Stay Home will pair Ellis with artists Leslie Hewitt (b. 1977) and Wardell Milan (b. 1977), who will create new work responding to his practice. The untimely death of Ellis at age 33 of AIDS-related causes cut short the career of a visionary artist, who is finally being recognized as a forerunner to key contemporary interests in appropriation, re-photography, and intersections between photography and sculpture. For nearly 30 years, Ellis's friend the artist, curator and writer Allen Frame archived and preserved the Ellis archive in consultation with his family. This exhibition focuses specifically on his interiors – scenes that feature his mother, sister, and extended family members, as well as places he only knew through photographs. These intimate scenes invite us to consider the role of the family archive, self-expression, photography's social and cultural contexts, and impact on the formation of Black identities. Artists Leslie Hewitt and Wardell Milan will debut newly commissioned projects made in dialog with Ellis's life and work.
Hasty Pudding Theatricals
2023 Woman of the Year
February 4th
Every year, the Hasty Pudding Theatricals bestows the Man of the Year and Woman of the Year awards to performers who made lasting and impressive contributions to the world of entertainment. The Woman of the Year award dates back to 1951, with the first honoree, Gertrude Lawrence. Since then, recipients have included the likes to Elizabeth Taylor, Meryl Streep, Julianne Moore, and Anne Hathaway. Recipient and additional information coming soon.
Cambridge Center for Adult Education
Italian Wine and Cheese Pairing Class *In-Person*
February 8th
6-7:30pm. Ciao! After centuries of wine and cheese production, Italian flavors haven't lost popularity—there's a reason for that! In this class we'll try the classics like Sangiovese and Parmigiano, as well as lesser known grape and cheese pairings. Through tasting, we'll explore the traditions of ancient Italy and witness how they've evolved in the hands of modern-day cheese and wine makers. Instructor: Hannah Morrow
Commonwealth Wine School
Dark Beers for Winter Enjoyment
February 10th
6:30-8pm ET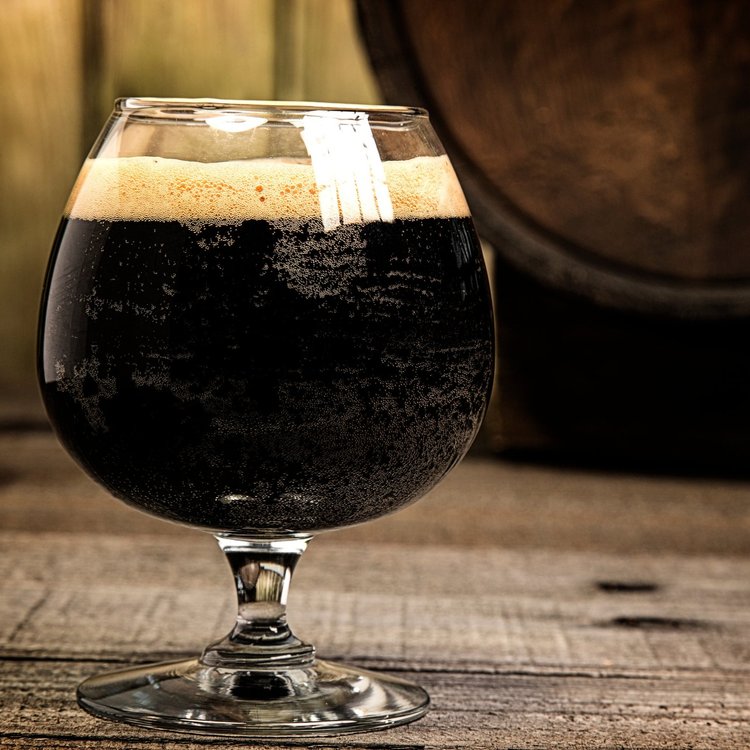 Rich, malty Irish Stout. Aromatic Dunkelweiss. Warming Belgian Dubbel. The depths of winter are the perfect time to explore some of the darker styles of beer that are available. Certified Beer Server Kim Simone will lead you through a guided tasting of a variety of styles from across the world, detailing their histories and what makes each of these styles unique.
10% discount with code WINTERCARNIVAL (limit one per customer).
Grolier Poetry Book Shop
José Angel Araguz, Paul Hlava Ceballos and Levi Rubeck with an introduction by TBA
February 9, 2023
In person signup
Virtual sign up
Lovin' the Square Valentine's Events
February 10th – 14th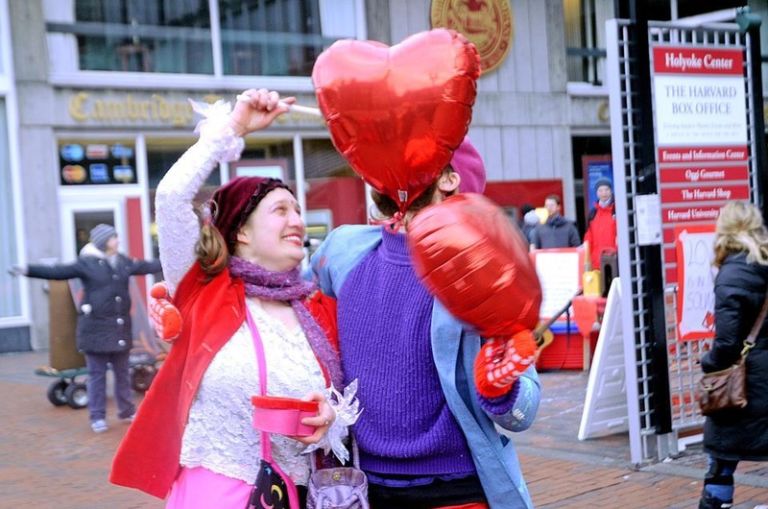 This year's Valentine's events will feature fabulous food and drinks from Harvard Square's restaurants, romantic and fun deals from our retailers and variety of intimate, cozy and entertaining things to do in our cultural icons. More information coming soon.
13th Annual "Some Like it Hot" Chili Cook Off
Saturday, February 11th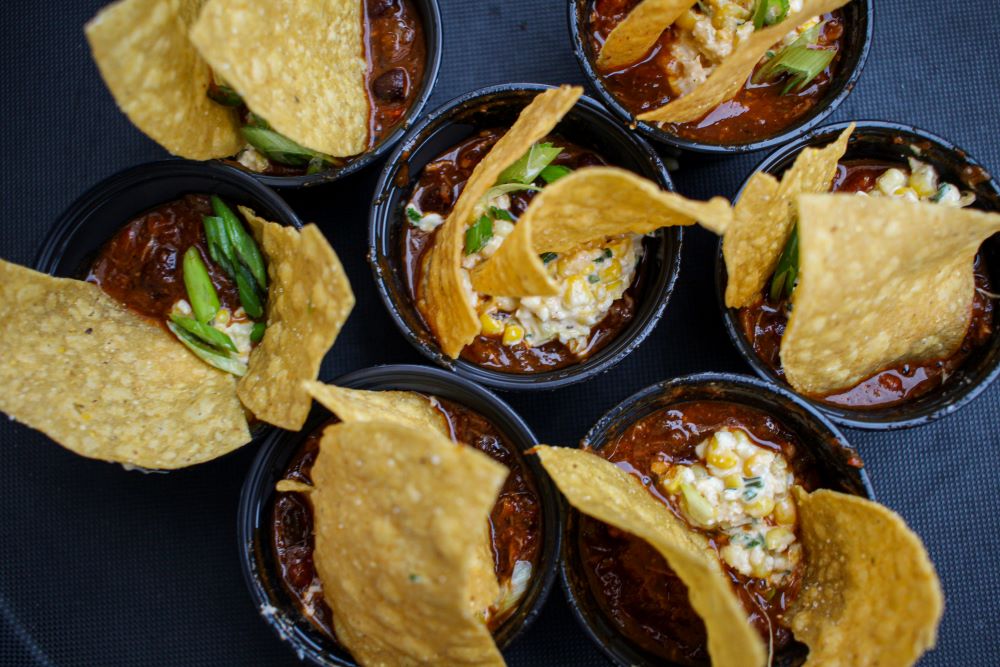 The Harvard Square Business Association welcomes everyone to our free 'Some Like It Hot' Chili Cook-Off from 2pm – 3:30pm. Snow, rain or shine, Harvard Square's finest chefs are cooking a batch of their favorite chili for all to sample. The cook-off will take place on Brattle Plaza (in front of Brattle Florist – 31 Brattle Street) and is a fitting and spicy prelude to the Super Bowl! You get to vote for your favorite! Check back for more information.
Blue Heron
Fortuna & Fama: Josquin's Missa Fortuna desperata & Dido's lament
February 11th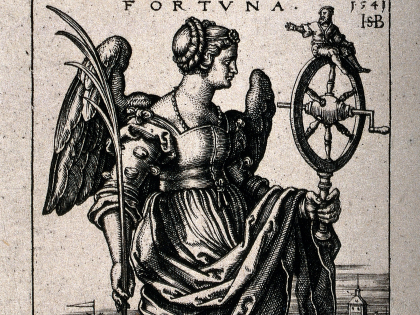 A program on the themes of Fortuna (the goddess Fortune) and Fama (rumor, reputation), featuring Josquin Desprez's sunny mass based on the song Fortuna desperata and a group of six settings of Dido's last words, Dulces exuvie, by Josquin, Marbriano De Orto, Alexander Agricola, Johannes Ghiselin, Jean Mouton, and anonymous. Free pre-concert talk 45 minutes prior to the performance.
Superbowl LVII
February 12th
Find your spot to watch the big game! Restaurant promotions coming soon!
Bonde Fine Wine Shop
Love & Luxe: Sparkling Wines, Caviar, & Chocolate – Valentine's Day Wine Tasting
February 14
7pm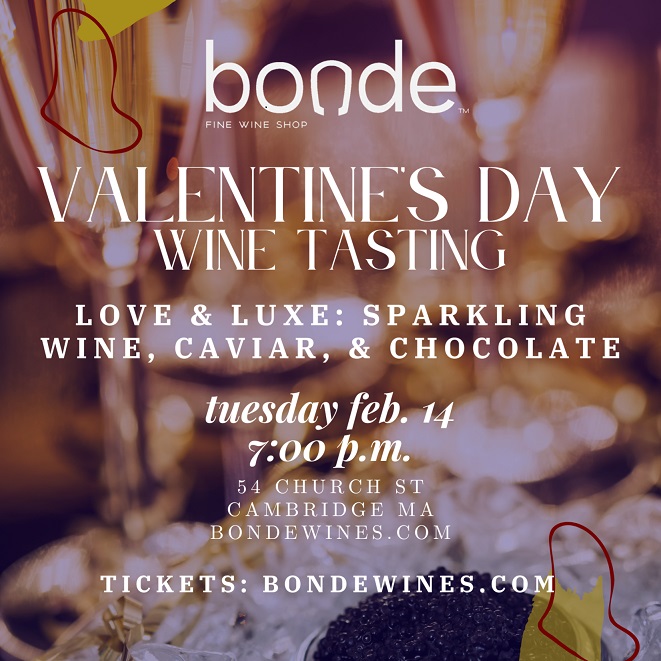 $120.00 excluding tax
Enjoy an intimate evening discovering exceptional sparkling wines while delighting in decadent snacks. What's included: flight of 4 wines & light food including caviar and chocolate.
Enjoy an evening of decadent treats paired with a range of exceptional wines. Hosted by internationally renowned sommelier Bertil Jean-Chronberg in a relaxed and friendly atmosphere for up to eight participants.
Longy School of Music
Jazz and Contemporary Music • Unplayed/Unheard featuring New England Jazz Collaborative
February 17th
8pm
Unplayed/Unheard features a performance of new music by New England Jazz Collaborative, with students from Longy's Jazz and Contemporary Music department opening the concert. Members of the New England Jazz Collaborative, a jazz orchestra and composer collective, will work with Longy Jazz and Contemporary Music students throughout the semester – the only partnership of its kind!
Brattle Theatre
The Bugs Bunny Film Festival
February 17th – February 26th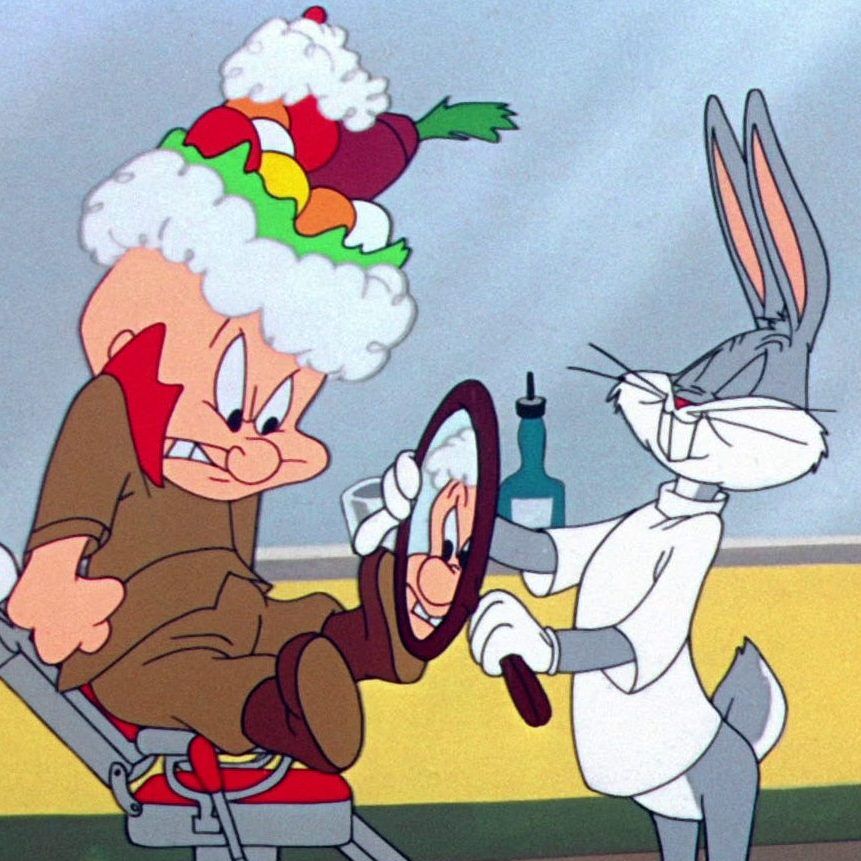 Run Time: 80 min. Format: 35mm Film
A Brattle Tradition!
Our annual celebration of everyone's favorite Wascally Wabbit and his friends returns for another all-35mm edition featuring Bugs Bunny, Daffy Duck, Taz, Tweety, Yosemite Sam, the Roadrunner, and so many more! As usual, the second weekend of matinees (Feb 24-26) will be a second completely different program of Looney Tunes favorites.
Bonde Fine Wine Shop
Orange Wine & Indian Food – Wine Tasting & Class
February 22nd
7pm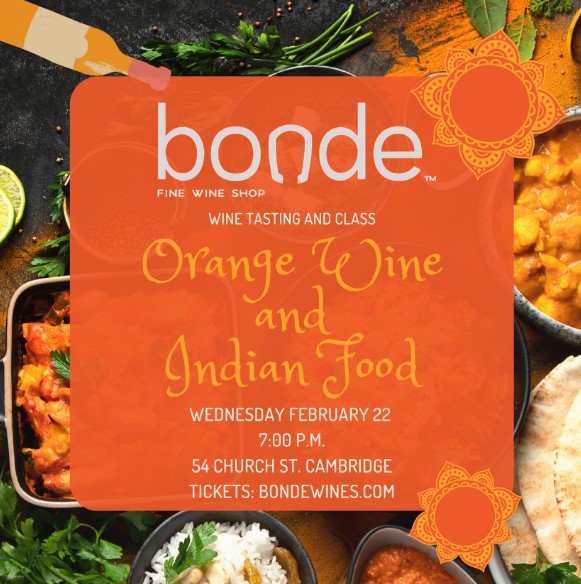 It will be time to reveal one of the most beautiful pairings with traditional Indian cuisine. Discover the different style of Orange wine. And their aromas of the road to India. Hosted by internationally renowned sommelier Bertil Jean-Chronberg in a relaxed and friendly atmosphere for up to eight participants. 4 different orange wine and 4 traditional Indian dishes.

Grolier Poetry Book Shop
Alex Braslavsky, Marguerite Feitlowitz and Danielle Pieratti with an introduction by Thomas Wisniewski
February 24th
In person sign up
Virtual sign up
American Repertory Theater
The Wife of Willesden
February 25th – March 18th
A proper local legend, Alvita will tell her life story to anyone in the local West London pub—there's no shame in her game. The question is: are you ready to hear it? Because this woman's got the gift of the gab: she can rewrite mistakes into triumphs, turn pain into parables. And her love life? It's an epic poem. They call her the Wife of Willesden. Join her for an evening that celebrates the human knack for telling elaborate tales, especially about our own lives. Winner of the 2022 Critics' Circle Theatre Award for Most Promising Playwright, critically acclaimed and multi award-winning best-selling author Zadie Smith transforms an excerpt from Chaucer's The Canterbury Tales into the unbelievable—and unforgettable.
Cambridge Center for Adult Education
Don't Worry, Spider! The Life and Poetry of Issa *In-Person*
2 Sundays beginning February 26th
2pm. Kobayashi Issa, the most beloved of Japanese haiku poets, overcame tragedy to write haiku of life and abundance. Issa is the poet of the small detail; the overlooked moment. A blade of grass in the sunlight, a spider spinning her web. We will learn about the life of Issa, read many of his haiku poems, and try our hands at writing haiku using his guidance and advice in this supportive workshop. Each participant will receive a copy of the instructor's haiku book about fireflies: Afterglow. Instructor Jeannie Martin
Women's History Month
March 1st – 31st
Across the US, the UK and Australia, the month of March is celebrated as Women's History Month. Each year, the Harvard Square Business Association commemorates Women's History Month by proudly publishing a list of women business owners and directors, as well as political, civic, academic, cultural and non-profit leaders in the square and across our great city. We celebrate the achievements of all women and particularly applaud the impact that our HSBA women assert in our community and beyond. We acknowledge their dedication and professionalism and honor their contributions and success.
Harvard Book Store
Catherine Turco – Harvard Square: A Love Story Reading
March 2nd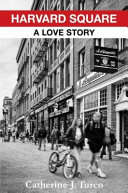 Harvard Book Store welcomes CATHERINE J. TURCO—economic sociologist and the author of The Conversational Firm: Rethinking Bureaucracy in the Age of Social Media—for a discussion of her new book Harvard Square: A Love Story.
"Harvard Square isn't what it used to be." Spend any time there, and you're bound to hear that lament. Yet people have been saying the very same thing for well over a century. So what does it really mean that Harvard Square―or any other beloved Main Street or downtown―"isn't what it used to be"? Catherine J. Turco, an economic sociologist and longtime denizen of Harvard Square, set out to answer this question after she started to wonder about her own complicated feelings concerning the changing Square.
Diving into Harvard Square's past and present, Turco explores why we love our local marketplaces and why we so often struggle with changes in them. Along the way, she introduces readers to a compelling set of characters, including the early twentieth-century businessmen who bonded over scotch and cigars to found the Harvard Square Business Association; a feisty, frugal landlady who became one of the Square's most powerful property owners in the mid-1900s; a neighborhood group calling itself the Harvard Square Defense Fund that fought real estate developers throughout the 1980s and '90s; and a local businesswoman who, in recent years, strove to keep her shop afloat amid personal tragedy, the rise of Amazon, and a globalizing property market that sent her rent soaring.
Harvard Art Museums
From the Andes to the Caribbean: American Art from the Spanish Empire
Opening March 3rd
Discover a more complete story of art from the Spanish Empire—and a broader definition of American art—through an unparalleled collection of Spanish colonial paintings. The Spanish empire and its patent mercantile companies were the dominant colonial force in America from 1492 to 1832. Five years before Portugal established American settlements and nearly a century before Britain and France claimed land in the hemisphere, wealth from America's colonial territories (viceroyalties) of New Spain and Peru made Spain the richest nation on Earth.
From the Andes to the Caribbean presents 26 paintings from the Carl & Marilynn Thoma Foundation—the premier U.S. private collection of Spanish colonial paintings from South America and the Caribbean—together with works from the Harvard Art Museums. The exhibition emphasizes three key themes related to culture and empire: the political and spiritual work of Catholic icons, the ways in which empire begets hybrid cultural identities, and the relationship between labor, wealth, and luxury. Oil paintings from present-day Bolivia, Ecuador, Peru, Puerto Rico, and Venezuela are presented alongside works on paper and design objects made with Cuban and Honduran mahogany, Mexican cochineal, and Peruvian silver, underlining the great diversity of works of art broadly referred to as either "Viceregal," "Spanish colonial," or simply "American."
The Sinclair
Durand Bernarr: The Wanderlust Tour with TeaMarrr
March 3rd
9pm
Singer. Songwriter. Producer. Skater. Actor. Host. Everybody's favorite cousin on their daddy's side?! With a sound that has been coined as "Gangster Musical Theatre" by Qveen Herby, Durand Bernarr is one-part Little Richard, one-part Rick James, plus a heavy dash of powerhouse vocals & witty lyrical storytelling. The result is uniquely Durand – your favorite singer's favorite singer! Durand has had the opportunity to sit under, collaborate, & learn from some of music's leading legends and contributors such as Earth, Wind & Fire, The Internet, Anderson. Paak, Teedra Moses, Adam Blackstone, Tweet, comedian Rickey Smiley & Erykah Badu.
The Sinclair
Emily Scott Robinson, Alisa Amador and Violet Bell
March 9th
8:30pm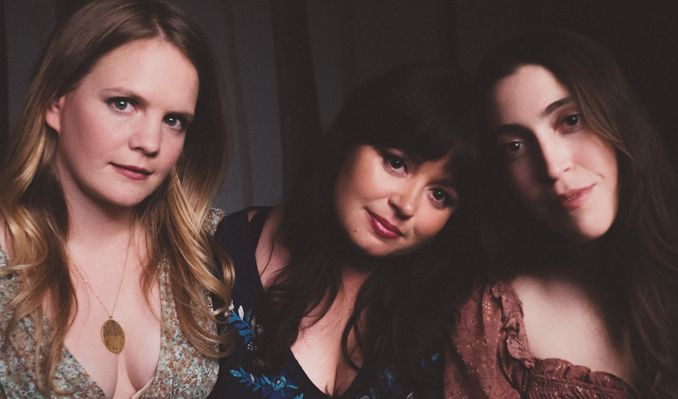 An evening of special performances from Emily Scott Robinson, Alisa Amador, and Violet Bell. Fans will hear music from each artist individually and the trio will come together to perform songs from Robinson's latest release with Oh Boy Records, "Built on Bones." "Built on Bones" is a collection of six original songs for the Witches of Shakespeare's Macbeth. The recordings feature Emily Scott Robinson (writer/composer), Alisa Amador (NPR Tiny Desk Contest Winner 2022) and Lizzy Ross (of duo Violet Bell) as the three witches singing through the tragedy of Macbeth in three-part harmony.
Scullers Jazz Club
The Cookers
March 11th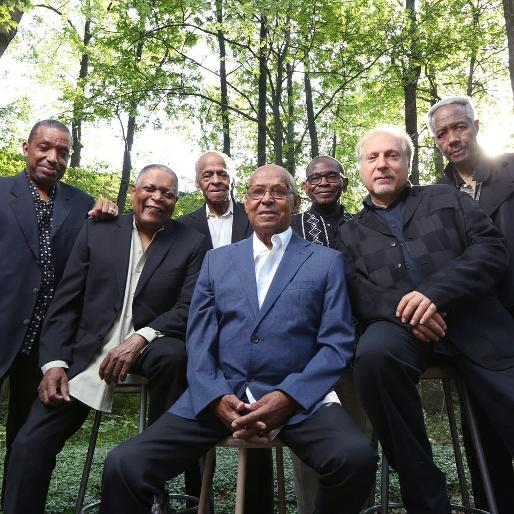 The Cookers: Billy Harper-tenor saxophone, Donald Harrison-alto saxophone, David Weiss and Dr. Eddie Henderson-trumpets, Cecil McBee-bass, George Cables-piano
Experience counts, especially in jazz. The more time musicians spend interpreting tunes and interacting with others, the more articulation an audience can expect. You can hear the fruits of such work in the expressive language The Cookers bring to the bandstand and to their six critically acclaimed recordings, Warriors, Cast the First Stone,Believe, Time and Time Again (which was the iTunes Jazz CD of the year in 2014), TheCall of the Wild and Peaceful Heart and Look Out!. This exciting all-star septet summons up an aggressive mid '60s spirit with a potent collection of expansive post-bop originals marked by all the requisite killer instincts and pyrotechnic playing expected of some of the heaviest hitters on the scene today. Billy Harper, Cecil McBee, George Cables, Eddie Henderson, and Billy Hart all came up in the heady era of the mid '60s
Dine Out Boston 2023 in Harvard Square
March 12th – 25th
Dine Out Boston formerly known as Restaurant Week Boston® is brought to you by Meet Boston (formerly the Greater Boston Convention & Visitors) twice a year, providing locals and visitors an opportunity to sample area restaurants at special prices. Participating restaurants design prix fixe menus for lunch and dinner. Each participating restaurant selects ONE of the three price options – the Chef then prepares a menu to delight.
A full list of participating Harvard Square restaurants will be announced soon.
Longy School of Music
Palaver Strings • Joy • Ensemble-in-Residence
March 16th
8:00 pm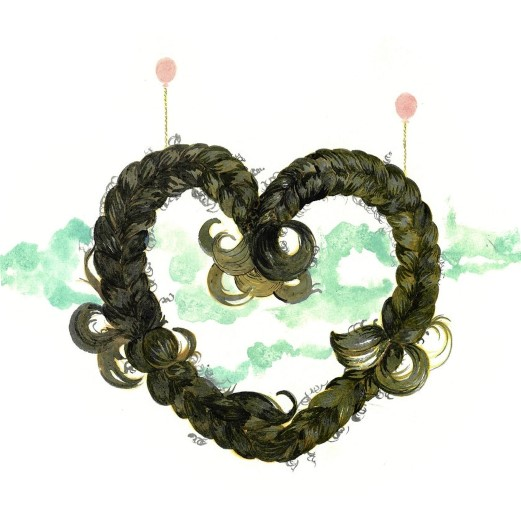 Joy features a mashup of musical styles and eras. This far-flung program celebrates the many paths available to musicians—all held together by the common threads of joy and catharsis.
Palaver celebrates the joy and catharsis that music can give us in a program featuring bassist Kebra-Seyoun Charles, winner of the 2022 Sphinx Competition. In a mashup of musical styles and eras, we combine string orchestra classics by Grieg and Bartok with fiddle tunes and Nina Simone. At the heart of this program is John B. Hedges' Raise Hymn, Praise Shout, a concerto for bass and strings originally commissioned by the Sphinx Organization in 2014. This piece is rooted in African American church music traditions, with the soloist "lining out" hymns and leading the "congregation" (string orchestra) in song. To connect more spontaneously with the audience and each other, Palaver will play much of the program from memory.

Harvard Go Bragh: St. Patrick's Day Events
March 17th – 19th
Rejoice in all things Irish for St. Patrick's Day! Special in-store and restaurant promotions and cultural activities inside our arts member organizations will be announced soon.
Commonwealth Wine School
Queso Royale: USA vs Europe
March 24th
6:30pm-8pm
$100.00
When it comes to cuisine, Europe has long reigned supreme. Who can argue with the cheesy titans of France, Spain, Italy, and more? With all that history and tradition, it may seem their place at the head of the cheesemaking table is secure…or is it? Vermont, California, New York…many states now produce astoundingly good cheeses that are appreciated worldwide. But…dare we take on Europe?
Join educator and writer Adam Centamore for an evening of tasty, tasty competition to determine who comes out on top! You'll sample deelish cheeses and condiments from each of these global cheese powers and vote for your favorite. Of course, refreshing adult beverages from each region will be served to help the wheels of justice turn. Help the red, white and blue take on Europe!
10% discount with code WINTERCARNIVAL (limit one per customer)
Blue Heron
Ockeghem@600 Concert 13: Missa Mimi
March 25th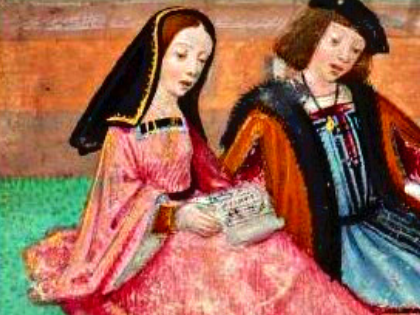 The thirteenth and final program in our multi-season traversal of Ockeghem's complete works, featuring some of his most profound and moving pieces – the Missa Mi mi, the motet Intemerata dei mater, and the song Presque transi – as well as the famous lament for Ockeghem, Nymphes des bois, by Josquin Desprez.
Free pre-concert talk by Ockeghem@600 project adviser Sean Gallagher (New England Conservatory) 45 minutes prior to the performance.