Our 12thAnnual Taste of Chocolate Festival Took Place Last Saturday
It was an overwhelming success! Once again, over 1,000 chocolate lovers lined Brattle Street, Mass Ave and continued almost all the way down Church Street to sample chocolate desserts and dance away those calories with our international drumming group, Grooversity ! 

Here's a great video…
This event could not have happened without the generosity of:
Beat Brew Hall
Blackbird Donuts
Bluestone Lane
Cabot's Candy
DAVIDs TEA
El Jefe's Taqueria
Flour
JP Licks
Off The Beaten Path Food Tours
Parsnip
The Sinclair
Toscano
The fun didn't stop there! The following members offered sweet in-store promotions all weekend long:
Amorino Gelato
Black Sheep Bagel Cafe
Cambridge Center for Adult Education
Capital One Café
El Jefe's Taqueria
Grafton Street
Grendel's Den
Rebekah Brooks
Parsnip
the red house
Saloniki
Shake Shack
Sheraton Commander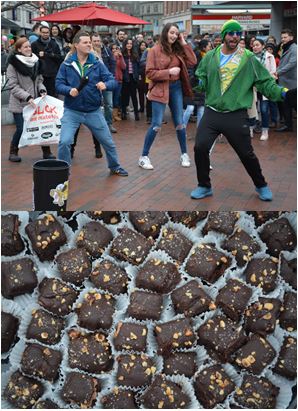 A big shout out to John Oliver and Mike Vargas of Cambridge Savings Bank for volunteering their time at the festival and for helping to make this one of our most successful and favorite events of the year!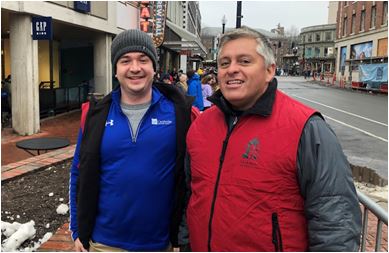 And some really exciting news…
Just days before the before the event, we received a call from a producer at the Kelly Clarkson Show in Los Angeles who had seen our event featured on Boston.com. They asked us to create a 'mini' chocolate festival at a downtown hotel. Within days, our team and participating businesses stepped into high gear and made it happen! The display featured all of our participants and Harvard Square's very own, Jen Kurani of Cabot's Candy who was interviewed. We hope you will tune to NBC10 at 3pm on February 4th as Kelly Clarkson takes a sweet bite of Harvard Square!