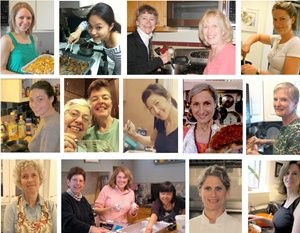 Community Cooks is a network of volunteers who offer free, home-cooked meals to vulnerable populations seeking assistance from direct-service agencies in the Greater Boston area. We proudly partner with these agencies that, due to lack of funds and/or facilities, struggle to provide food for those they serve. In contributing nutritious and much-needed food, Community Cooks aims to:
feed our hungry neighbors who might otherwise go without;
build a bridge of caring between volunteers and community members in need;
support conditions for program participants to achieve success by alleviating their hunger needs.
Who We Are
We are a diverse group of volunteers from varied ethnic and economic backgrounds; we are young and old, women and men, students, workers, professionals, at home parents, retirees. But we are joined by a common thread – a wish to reach out to vulnerable neighbors. We share the idea that delivering home-cooked food carries a message from the heart, that your neighbors care about you.
In this way Community Cooks offers individual volunteers the opportunity to join other like-minded community members in helping to create a more caring and compassionate society.
It's nice that people take time to cook for us. Times are hard sometimes so it makes a difference that some people care.
– LV, at the Transition Living Program, Transition House