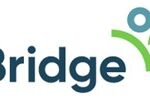 Bridge Over Troubled Waters
We take our youth all the way!
The Street Outreach Specialists work flexible hours ranging from 11am – 7pm, 1pm -9pm and 5pm – 9pm.
THE OPPORTUNITY:
The Street Outreach Specialist is responsible for overall monitoring of program operations, ensuring accurate and consistent data collection and analysis for reporting, and contributing to program development and enhancement. Principle duties occur in the field, on the streets, where homeless and at-risk youth gather, some duties will be performed at Bridge headquarters.
Street outreach involves moving outside the walls of the agency to engage with people experiencing homelessness who may be disconnected and alienated from mainstream services and supports, but also from the services targeting homeless persons as well.
KEY RESPONSIBILITIES:
Regularly assess the "street scene" to maintain up-to-date information on where homeless youth gather and ensure that Outreach Specialists are visiting changing locations, including overnight camps in and around Boston
Work with a team of Street Outreach Specialists and participate in regular "foot patrol" on streets and in shelters, build relationships with street youth, and refer them to Bridge and/or other agencies as needed.
Assess the needs of street youth, provide on-street crisis counseling, and other services to help ensure their safety.
Work in concert with Bridge Medical Van Coordinator at Medical Van locations and facilitate street youth connection to the Van.
Maintain effective communication channels between SOP partners, including city of Boston Homeless Shelter Commission, Pine Street Inn Outreach Van, local Police Department, adult homeless shelters, collaborating agencies, and other parties involved in street outreach in the region.
Document service statistics and records for accurate reporting and entry of data into both Bridge ETO system and Boston HMIS.
OTHER
Lead and participate in scheduled program coordinator and staff meetings.
Participate in quarterly all-staff meeting.
Attend meetings outside of the agency as necessary.
Other related tasks as required/requested.
QUALIFICATIONS:
BA/BS Degree or relevant experience required
Minimum of 3 to 5 years of experience working with adolescents and youth
Knowledge of youth street culture, crisis prevention and intervention methods, and ability to form positive relationships with diverse populations.
Experience with and understanding of the human services field.
Demonstrated knowledge of community resources
Valid Massachusetts driver's license required (car not required)
Continuous clean driver's record
PHYSICAL REQUIREMENTS:
Must be willing and able to drive the Medical Van.
Prolonged periods of sitting at a desk and working on a computer.
Must be able to lift fifteen pounds at times