BLUE 2017 at the Cambridge Art Association
Wednesday, November 8, 2017 - Wednesday, December 20, 2017
all-day
Announcing the 2017 Blue Biennial Juror Vera Ingrid Grant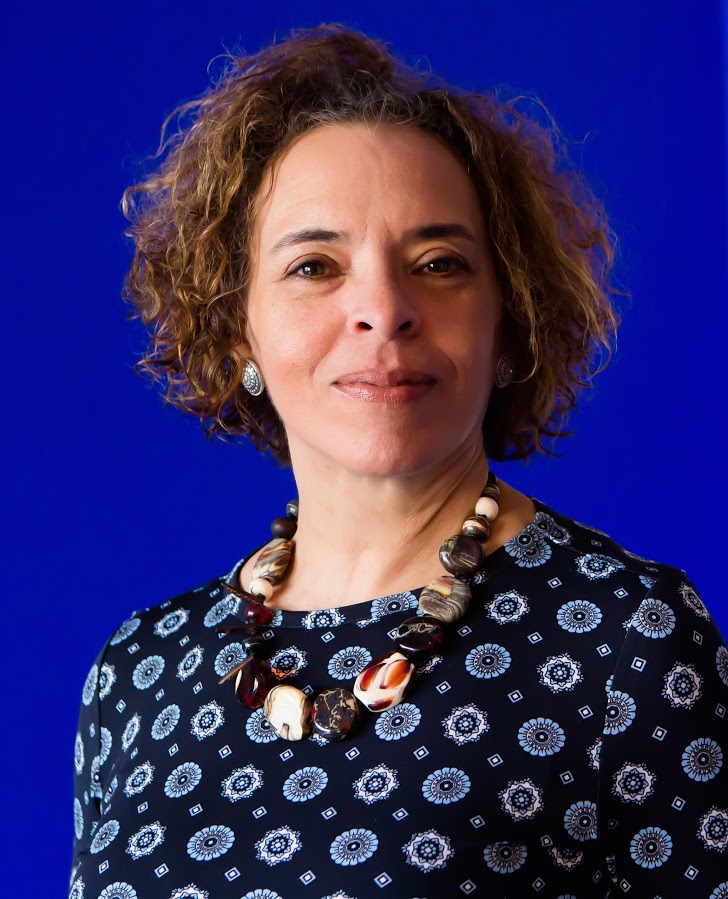 Vera Ingrid Grant is the director of the Ethelbert Cooper Gallery of African & African American Art at the Hutchins Center, Harvard University (2012—present). She most recently curated Harlem: Found Ways (Summer 2017); THE WOVEN ARC (Summer 2016); and the Art of Jazz: NOTES (Spring 2016) at the Cooper Gallery; and The Persuasions of Montford at the Boston Center for the Arts (Spring 2015). Her curatorial approach leverages theories of visual culture to create an immersive exhibition experience charged with object driven dialogues. Grant is a Fulbright Scholar (University of Hamburg, Germany), has an MA in Modern European History from Stanford University, and was a fellow (2015-16) at the Center for Curatorial Leadership (CCL).
Click here to read more about our juror!
About the Exhibition: For more than a decade, the Cambridge Art Association has hosted a fall exhibit, open to artists from across the Northeastern United States, centered around a single color. Both the success of the exhibit series, and the challenge to participating artists, lies in channeling the varied meanings of a color like BLUE. BLUE is more than a color. Past jurors for the BLUE Biennial include: Amy Sadao (Director, ICA Philadelphia); Howard Yezerski (Miller Yezerski Gallery); Carl Belz (Rose Art Museum); Jane Farver (MIT List Visual Arts Center); Nick Capasso (Fitchburg Art Museum).
Submission Period: August 28 – September 21st, 2017 | Midnight (Eastern Standard Time)
PRIZES
Best in Show Award, $500 — Three Juror's Choice Awards, $150 each — Emerging Artist Award | Presented to an artist under 35, $150
ENTRY FEE
$40, for up to three works, Non Member
$25, for up to three works, CAA Members (Includes all membership levels) – Interested in becoming a member? Click here!
All entries are final and non-refundable. Once entries are submitted, no changes can be made to the entry. This includes substituting artwork, price adjustments, and changes in media or dimensions.
ELIGIBILITY
Open to artists age 18 and older living and working in the north eastern, United States open to all media. All work will be juried from digital images submitted through slideroom. To enter visit (open August 28th) cambridgeartassociation.slideroom.com
ARTWORK REQUIREMENTS
– All mediums accepted: 2D, 3D and video work.
– Artwork must have been created within the past five years.
– Work must be original, no reproductions.
– All work submitted must be available for exhibition dates.
– Work presented in a non/juried member CAA
show within past two years cannot qualify
– Artwork must be gallery ready (click here for further details).
– All wall mounted work must be wired for hanging (or note method of presentation upon Slideroom entry).
– Diptychs/triptychs are considered as a single work, and must be entered as a single jpeg.
– Total weight of any work must not exceed 50lbs.
– Please contact CAA with questions regarding work over 72 inches on longest side.
3D WORK REQUIREMENT
– Accepted sculpture must be accompanied by its own pedestal or method of presentation.
– Total weight must not exceed 100 lbs.
– Wall mounted 3D work should be wired for hanging,
artists must supply appropriate installation materials.
VIDEO REQUIREMENT
-For accepted video work, the artist is responsible for providing all necessary display and viewing equipment, including, but not
limited to: display monitor, DVD player, USB drive, mounting hardware, remote controls, batteries.
CAA MEMBERSNEED HELP ENTERING?
CLICK HERE FOR APPOINTMENTS FOR CAA'S BLUE BIENNIAL SLIDEROOM HELP DAYS
For Future Accepted Artists – Exhibition Logistics