PASSIM MONDAY DISCOVERY SERIES
November 13 @ 8:00 pm
| Free – $10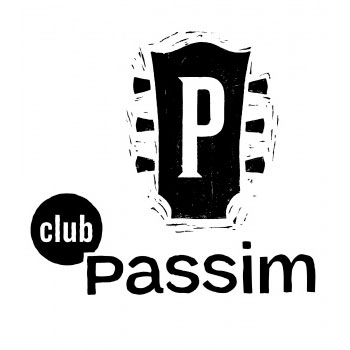 The Discovery Series is a monthly event sponsored by Nine Athens Music to bring new artists into the Passim community. Through the Discovery Series, we provide a platform to connect new artists with a music-loving audience. These artists may be brand new to the club or may have performed at our campfire. festivals, but the Discovery Series features artists in a room filled with our dedicated members.
SANDY BAILEY

Sandy Bailey's sound has been compared to a spectrum of acts, including Norah Jones, Patsy Cline, Susan Tedeschi, and Patti Smith – yet she possesses a sound all her own. Her latest recording, Daughter of Abraham, was released summer of 2023 on Red Parlor Records. The ten-song collection, expertly produced by Bailey, showcases her signature sound, but with a bolder, more idiosyncratic attention to detail. Incorporating elements of gospel blues, soul, and classic Americana, the depth of her songwriting stems from her life and identity as a biracial woman and single mother who abandoned a Pentecostal upbringing in favor of a life of art-making and rock and roll.
The new recording includes performances by acclaimed musicians; guitarist Ryan Hommel (Amos Lee), bassist and engineer Marc Seedorf (Dinosaur JR, Lou Barlow), and drummer Don McAulay (The Rolling Stones, Neil Young) as well as neighbors, parents, coworkers, and even Bailey's kids. It's an alluringly moody, genre-defying album, alternating in tone between the laid-back cool of Bonnie Raitt and the no-fucks-given fire of Joni Mitchell, tempered with moments of genuine, heartbreaking vulnerability. Daughter of Abraham is the sound of a woman living her life.
NORA MEIER
Growing up in Portland, Oregon, Nora Meier was drawn to music at an early age. Inspired by the artists she discovered in her parents' expansive vinyl collection, it wasn't long before she was pestering her parents to sign her up for piano lessons.At 12 years old she fell in love with songwriting, and in 2014 a recording of her first original song Remember was uploaded to YouTube and shared by the Huffington Post.
Encouraged by her mentor Moorea Masa to pursue her love of music, Nora began seriously honing her skills as an artist throughout her teenage years. In 2017 she wrote and produced her first single, Icicles, followed by a five-track EP, With Time. In their review of the EP, Divide and Conquer writes that Meier has "a magical combination of the deep rich tone of Fiona Apple and the jazzy melodic playfulness of Melody Gardot." Her most recent single, Harvest Song, was released in May of 2022, and is now available on all streaming platforms. These projects would not have been possible without the support of artists such as Moorea Masa, Steve Swatkins, Margaret Wehr, Josh Powell and many more. She is currently studying at The Berklee College of Music in Boston, Massachusetts.
Meier has proven an ability to connect to the heart of the individual while uniting us through the emotions that make us human.
Please Support Our Website Sponsors.
Thank you!