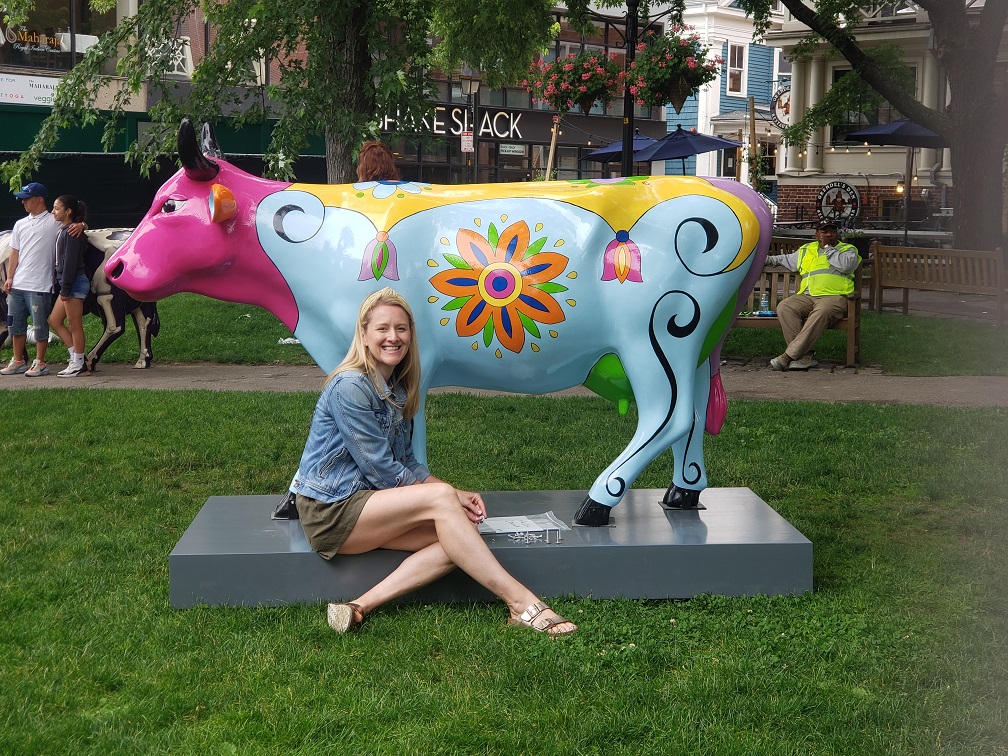 The Harvard Square Business Association is delighted to be partnering with Dana-Farber Cancer Institute and the Jimmy Fund to bring CowParade New England to Harvard Square. We are thrilled to welcome 3 members of the herd, Flora, Frida Cowlo and Inside Out to historic Winthrop Park.
Since 1948, the generosity of millions of people in New England and around the globe has helped Dana-Farber and the Jimmy Fund save countless lives and reduce the burden of cancer for patients and families worldwide.
This year's CowParade New England is presented by Herb Chambers and brings 75 life-size cows, designed by a range of regional artists throughout New England, to high trafficked landmarks around Greater Boston to celebrate 75 years of progress and impact made possible by the Jimmy Fund community. All proceeds directly benefit Dana-Farber Cancer Institute's efforts to defy cancer.
Denise Jillson, executive director of the HSBA said, "We are honored to host this family-friendly and meaningful public art display in recognition of 75 years of @TheJimmyFund community. It is truly an honor to showcase these fun, whimsical and quirky cows while creating awareness, raising funds and celebrating over seven decades of hard work and dedication to such an important cause. Special thanks to the crew from Mini Moves & More for herding the cattle into our beloved and historic urban park!"